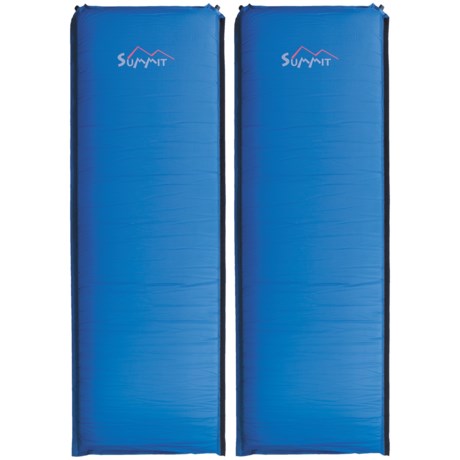 I am guessing 6=7''. I was able to roll it up and fit it easily into the bag provided in one try. With a second roll to eliminate more air I might have made them tighter. As stated these are too bulky and heavy for serious back packing.

The tightest we can roll it is to an 8" diameter, this is with my wife helping. We do them together to get them tighter. I did on my own and could barely fit it back into it's sack, so, maybe near 12" diameter. I'm not sure and I'm not going to try. Hope this helps.

I measured about 8.5 inches in diameter, a little bulky but worth it. These are the best air pads, you can't beat the price.

I could get this measured between about 10-12 inches.