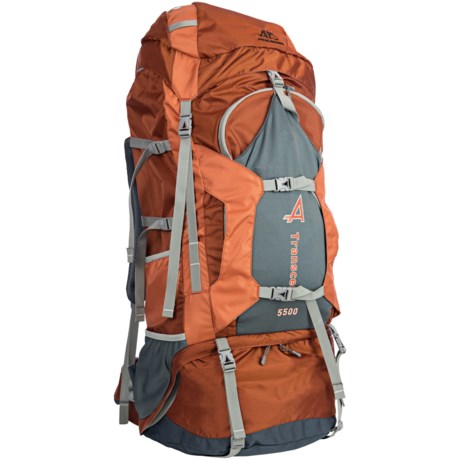 I would say man. Unless you are a big girl or tall. It is adjustable.

This is for both men and women. It is designed for a torso length of 16- 22 inches. If you are less than 5'5" make sure of your torso length. If you are less than that 16 inch torso, you may want to consider a different pack. Measure from the back of your neck by the "bump" on the back of your neck down to the small of your back by your waist. This will give you a good torso measurement.

I'm not sure if gender is the issue as much as body deminsion. Seems I have the large and I'd only caution anyone with less than a 30 inch waist because of the strap. I believe others have opined about the height and you should read those posts but with the pack adjustments you should be ok 5'8 and up. I say that because I'm 6'3 and it's set in the middle adjustment with plenty of spots left for up and down.

Its for men unless you're a tall woman, then it would work. It's a very nice pack.