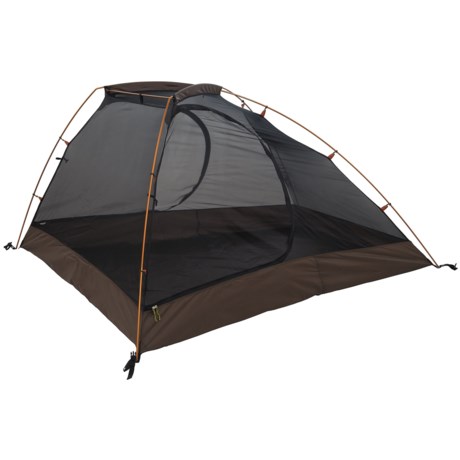 While there are two doors there is only one vestibule area. The fly may give some space in the back of the tent, but it is not considered a vestibule.

There are two vestibules outside each tent door and inside the fly doors. They are equal size.

This tent does in fact have two vestibules. I have the larger 3-person version. Vestibule on either side, outside either door. Great design. To answer your question on the area of the vestibules, I grabbed the dimensions of this tent and it appears each vestibule is ~9sqft, so 18 total.