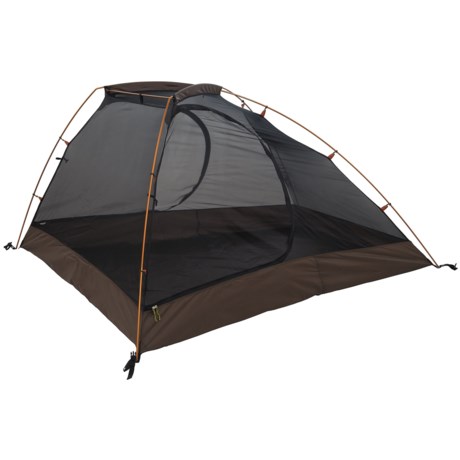 The tent area is 31 square feet.

The foot end is slightly narrower than the head end!!

The tent floor is not rectangular but tapers towards the feet. I own one of these and this tent is an excellent value and fairly well made and designed. It is however VERY SMALL for a 2 person tent. I hope you really like whoever you're sleeping with.