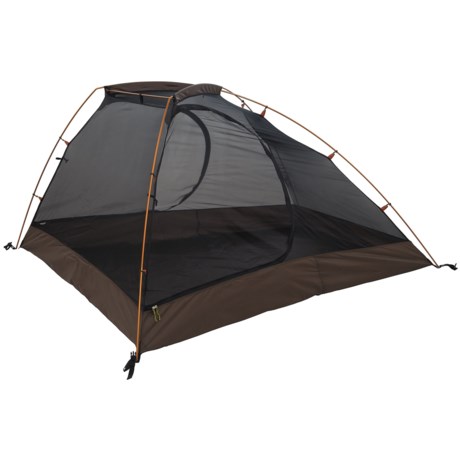 missed them the first time I read the specs. they are listed

Idk the exact dimension but my buddy and i slept. In it on a high country hunt and we both fit comfortably with a little extra room. Were both v 6 ft tall 190lbs. Great tent.

I would have measure, which im not in a position to do currently. However, it is a trapezoidal floor, wider at the shoulders and narrows a bit near the feet. Overall floor length is over six feet, it is a comfortable tent for two 6'1" 200 pound guys. I would try to put three in there.

Thanks. That was my concern. I'm 6'1 205 and wondered if room enough. Thanks for info.

74in by 89in

Spec page says "Floor dimensions: 74x89".

The floor is trapezoid shaped with the two sides measuring 89 inches, one end measuring about 74 inches and the other end measuring about 53 inches.