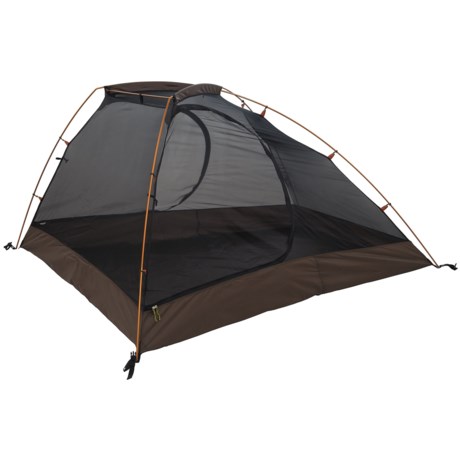 The brown triangle on the front of the rain-fly is a vent, but it is not adjustable.

This tent has two vents. One is under the brown triangle on the side of the fly, above the ALPS logo, visible in the picture. That is a screen section, and is "adjusted" (if you can call it that) by the angle at which you guy out that vent flap. Guy it close to the base of the tent, not much airflow through that vent. Guy it farther out, more airflow.

Vent #2, and really the primary vent, is on top of the fly, in front of the brown triangle on top of the fly. This is a standard "velcro stick" type vent, and is adjustable.

Overall, you're going to have zero issues with airflow and condensation if you guy this thing properly. And that's from someone who has camped nearly a dozen rainy nights in the humid southeast in this exact tent.