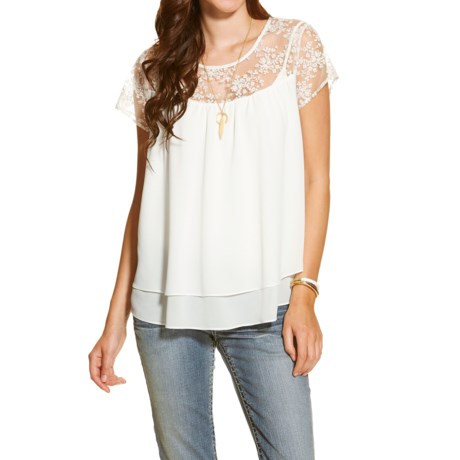 I wondered the same thing.
Look at http://www.zappos.com/ariat-nelly-top-white?ef_id=V6eo7wAAASXsqhjy:20160811042429:s

It looks adorable, with a 3" slit to get your head through and a nice little white button closure. The lace part repeats on the back (such a bonus when the back is as pretty as the front). The slit is down to the solid part of the shirt.