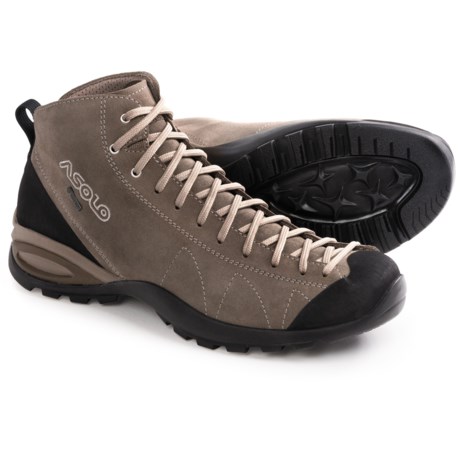 I am an E width and my length is 11. If I nudge up a half size on shoes it works out ok. The size upsize gives me more width but sometimes too long and the footbed may not fit either. From what I have discovered, Asolo shoes are very precise in width and length, they have a extremely high quality feel fit. I have found that the Asolo Cactus and Mantra are true to size....BUT........they are suede and they flex nicely and conform to a wider foot. I'm not sure I would try ordering my size 11 in a shoe that was less flexible. The Cactus are nicely flexible but not overly so

Answer: I think your D+ width or even E would work well in the Cactus, just order your regular size 9 in the standard width. I think you'll be just great. I hope so! They are super nice shoes if you like Asolo.
There are so many factors to a shoe fitting a feeling "right". I have rather flat feet but not entirely flat which makes my foot "spread" wide to an E.
Hit me up if you have any more questions.

I would recommend sizing up by 1/2 size because the shoes will fit perfectly for a regular width individual. Anything wider will be a bit tight; also, the insoles are not the highest quality--these tend to bunch up in the heel area. I've replaced mine with a better quality insoles. The new insoles and sizing up made all the difference.
These are still great shoes.

I believe it will i am between a d and ee also and i love the boots. Plus sierra has painless returns

I these things fit like a glove. They are much more fitted"I these things fit like a glove. They are much more "fitted" than a standard hiking boot, more like a climbing shoe almost. I would guess you would want the proper width. It might be worth the gamble, I have never had shoes fit this well right out of the box, these are sweet!

It's a pretty narrow boot. You may want to go up a size.

I think so. Sometimes I find the lace to the toe boots to narrow, but these have fit me well, and I am a solid D width. They are snug to get on for me but comfornable once on, I don't lace them tight.

The Asolo cactus boot is a good fit for narrow feet. I have a narrow thin foot and these boots fit like a glove.