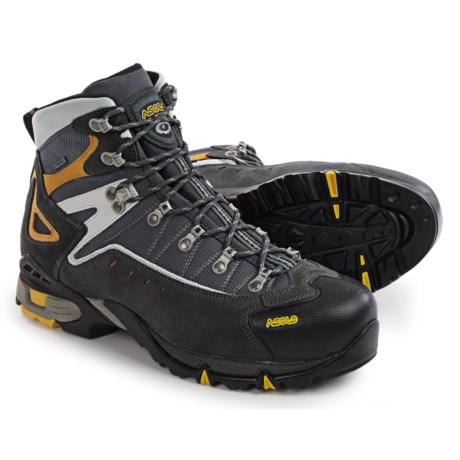 Yes, best boot. I have been hike this brand of boot for over 6 years now. Very good support. I get no blister. I like them I have wide feet and they have wide sizes.

I have a pair of the non gore-tex boots and they are really sized right for my feet. I wear a size 10 and I still have room for a heavier pair of socks. Asolo boots don't require a lot of break in time. I have a medium width foot and the boots fit my feet well.I wore the boots today in a little snow and had no problem with them. I really like the weight of the boot and the quality. You will be happy with them. I don't know what kind of use you anticipate, but these are a good up-hill, side-hilling and down-hilling boot. I have a pair of Lowe Bighorn boots which I use for cold weather, extreme snow conditions and they are heavy. These boots are relatively light and good for the September-early November temperature range in Montana and again the summer hiking season. I would recommend the boot to you and the price is right.

According to our fit models this item is running true to size.