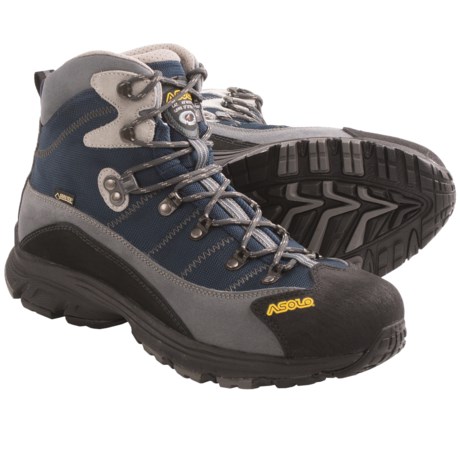 I also am a true 9.5 with narrow heel, wider toes and a high arch. I have the Horizons in a 9.5 and really feel they are true to fit. For years I wore the FSN 95 from Asolo and this is the closest boot I can find to that style. The sizing fits me well. You might try a 9.5 wide and see if that gives you the room in the toe box.



Hi,
I have this boot in size 10 1/2. This beautiful boot is true to size, waterproof as advertised and most importantly, comfortable. Really comfortable. This is a sturdy boot that hats better with wear. Yes, I plan on buying a second pair.


I have a standard 12 foot. I bought a size 12 Asolo Horizon and it fits like its supposed to. You have to understand these shoes that have the abrasion resistant nylon on the toe are not going to stretch like a tennis shoe, so if you need more toe room you should go up a half size.

Asolos don't loosen up a whole lot. I wear 9EEE but I got some 10W Horizons and they have been fine. They started out feeling tight but have gotten comfortable. They are nice and light which is nice but has another effect due to the relatively thin soles. When I am hiking in rocky areas I can feel the rough terrain, especially if I have a pack. I have some heavier Asolo boots that are better for hiking off trail. They all seem to be very durable.