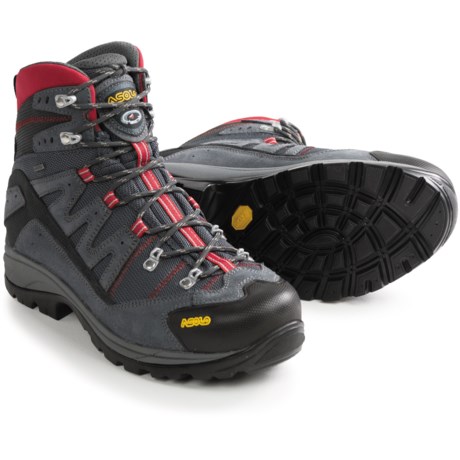 not sure if anyone could answer this specifically, however my experience is that they run small. i usually wear 11.5 EE and went with the 12 wide. it has been the most comfortable boot i have owned. If there is unwanted contact in the toe area my thought would be to size up.

-- I should also add that length wise the 11's are possibly a touch too long and my left foot might be positioned slightly off due to that and therefore rubbing. Heavy socks, light socks, neither fix the rubbing at the flex point issue.

1. work the boot with your hands to soften the leather around the metal lacing hardware - also feel the inside to see if there is an improperly sewn seam.
2. try another pair or another style - if you wear the 11-r's, you might try the wide's and thicker socks.
everyones feet are different, I have worn asolo's (wide) for 20 years, I replace the inserts with my orthotics and wear medium-thick merino hiking socks over thin liners. this system has kept me blister-free. it can also help to work the inside of the boots with your thumbs briefly and wearing them around town daily before doing any big miles.

The toebox on wide is roomier side to side, but won't change the length. I would recommend size 11 wide and compensate with a little thicker sock. Tight or rubbing in a hiking boot, can make for a pretty uncomfortable endeavor. Hope this helps.

I had to order a second pair. The first one one shoe fit small. The second pair fit perfectly.

you should always fit your boots to you larger foot. If you have you feet measured, check out yhe heel to ball of the foot measurement. that is the way you should find your size.

I suggest you to buy a slightly bigger shoes, in case you found it bigger than your expect, you can buy a thck socks which will protact feet more.