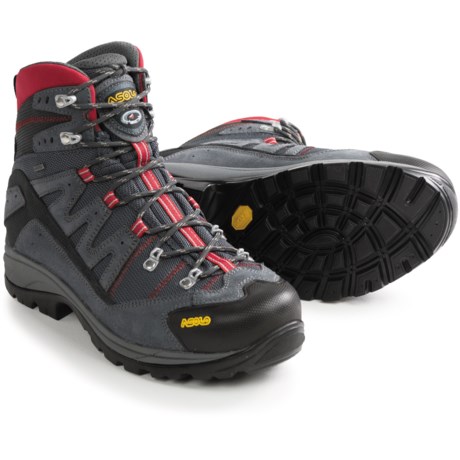 When I want something specific like that, I put it on my wishlist and sign up for daily barn burners to read when morning coffee is ready, and check my wishlist, it updates automatically and have found stuff with the least amount of fuss that way.

I dont know. It appears that Asolo may have updated or changed colors. I have always had luck ordering up the half size from 11.5 to 12.

Due to the nature of the closeout business, we often receive items in limited quantities. Therefore, popular sizes and colors can sell out quickly. Occasionally we are able to reorder a product, but closeout items are typically unable to be reordered. We suggest signing up for the My Updates as the best way to monitor incoming products. You will receive email notifications of our newest stock items.

Hopefully, because its a great wearing boot.