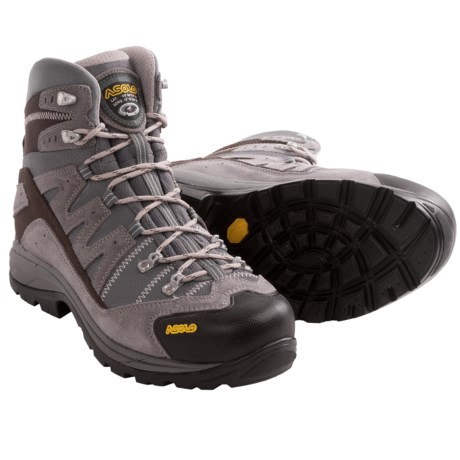 I also have other asolo gortex boots and this is one of the reasons I ordered the Neutron. They do breathe better than the gortex boots for everyday use. I find that I like the Neutron for summer and then the gortex boots for winter.

As far as Water resistant, they shed water well but you will get wet eventually. I wouldn't want to be wading around in puddles seeing how they are not gortex. But they will shed a small amount of water without getting your feet wet.

It is more breathable, but definitely not waterproof. I have both versions and only wear the gore tex when I am hiking in snow or wet conditions. I use the non gore tex for day to day and if you step in a creek above the toe your foot will get wet. I have worn the non gore tex version in the snow and my feet got soaking wet.

I completely filled these boats with water on four different occasions in an attempt to "soften" them up. The only place water leaked out of the boot was at the bottom of the gusset and a couple of the lace eyes. I wore dried in less than 7-8 miles so they appear to breath quite well. These boots proved to be too stiff for my liking and I missed the lock eye on the lacing system. Only having 2 speed eyes makes the boot harder to get on but if you're use to the model then you should be happy with their moisture resistance. Happy hiking.

I purchased this boot for warm weather hiking because I wanted boot that was more breathable than my cold weather Gore-Tex boots and I am very satisfied with this one. I have crossed shallow streams and my feet have remained dry. It is a good boot.