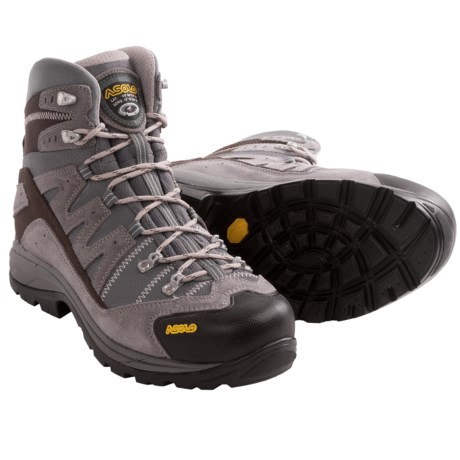 I know nothing about the boot you refer to, but I do have this boot and what I would call a "D" width foot. There is nothing snug about the fit for me so I'd say you definitely can't consider this boot to have a narrow characteristic.
I used to work for an outdoor retailer. This is a boot I'd bring out for a customer with a pretty sturdy D+ width foot. Narrow feet would swim in this boot.
The heel pocket is quite roomy as well.
If you have a narrow foot you don't want these unless you have the option to choose a narrow width.
When I bought mine, I don't recall if there was or not.

They look the same. As the FSN95 has the Gore liner the interior may be just a tiny bit more snug. I do not feel a difference.

I really can't answer this question because I ordered wider because I have a neuroma ( swelling of the nerve) in my right foot. Any thing too narrow puts pressure on the nerve and a lot of pain. I ordered size 11 and the fit is very comfortable. These are not water proof shoes so don't expect that. Several people who posted were under that impression. There is a Neutron waterproof. I hike with liner soaks and then rag wool socks on top. The toe box for me is plenty big enough with out squeezing my right foot which is also my dominate foot but the left is also a good fit. I would probably need to relace for downhill but most boots would need to be. I have bit of a narrow heel for a guy but the heel cup on these boots fit really well for me. Very little movement during up hill climbs. Very light weight as theses are mid weight hiking. Also very cool due to the fabric uppers. My only complaint about Asolo boot is that the vibram sole always seems stiff. I don't know if it is the arch support they use or what. They are still a very comfortable boot. I would rate at 4+ stars.

I can't speak to the FSN95; but these boots are NOT narrow. I would normally order wide in any foot ware; however these fit perfectly!

A medium width Asolo boot is, generally, just shy of a perfect width fit. The Neutron medium boot width is perfect!

I think the fit is as narrow as the FSN95.
Perhaps a bit more narrow?