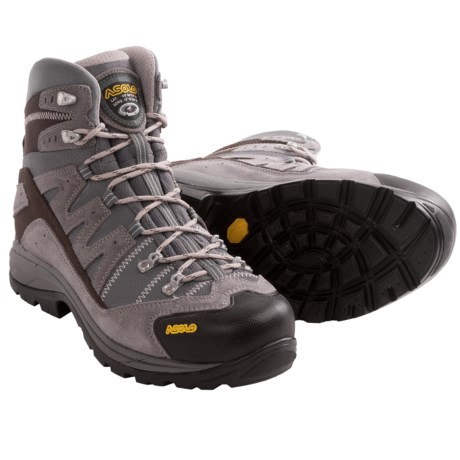 Made in Romania, still!!
Reviewed by oldmansknees from PA on Thursday, March 31, 2016
Let me begin with a correction of another review- I've bought two pair in the past 6 months, and they are NOT made in China, they are still Eastern European produced. That said, these are my go -to warm weather hiking boots - amazingly stiff and supportive for their weight. The soles do wear a bit fast on rocky surfaces (or concrete or asphalt) but they stick really well - so pick one: sticky or long wearing. I'll take sticky thank you! And they are not waterproof - they are breathable mesh 9although pretty heavy duty and not very open mesh). Again the inevitable tradeoff : waterproof and not breathable - no matter what the advertising claim is; or breathable, and the water can enter as easily as the sweat escapes (that's what these boots are).
Similar items and more information in the following areas: