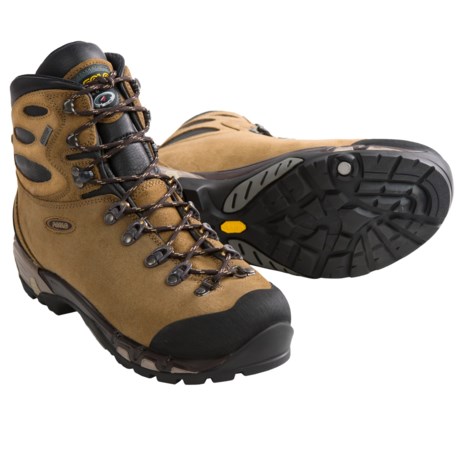 The only differance I can see is the soles. I have a pair of each, the sassalon, I bought two years ago and have put allot of miles on them. They are a great boot for the money. I do a bunch of hiking in the high country and they have held up very well. The soles are worn almost smooth so I tried a pair of the Powermatic this time with the rubber sole to see if they would hold up better walking in the scree fields. I like them so far but haven't give them the ultimate test yet.

I bought these on the recommendation of a family member who has been backpacking for 30 years and has owned many pairs of Asolo boots. Both boots have merits , I like the micro pulley system for the shoe laces on the powermatic ,makes them super easy to remove and tighten. I hike the mountains of Colorado and so far these boots have proved superior to any other boot I have had.

i have some problem in my heel those are hurt and have some pain , what are more comfortable for me power....100 or sasslong?