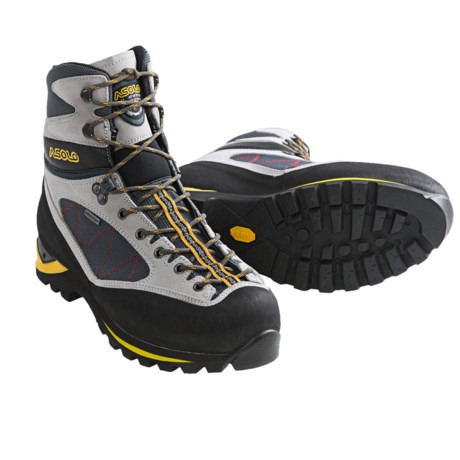 These have a heel-welt.

just a heel welt, so any semi- auto crampon will work

Please look at the picture I posted. it uses a heel welt like the Balck Diamond Cyborg Clip.

No toe welt, but a heel welt. So anything without a toe bail will work. The boot is stiff enough for rigid or semi-rigid crampons.

Black diamond sabertooth crampons. This boot doesn't have a front bail, so my grivel pneumatic crampons wont' work, or I wouldn't trust them without the front grove. I ordered these boots without that knowledge, but I think they are a light, great boot for spring glacier, and peak scrambles. Im just going to buy a used pair of sabertooths on Craigs list, or a gear swap. The price of these boots are unbeatable.Very comfortable.

Thanks folks!