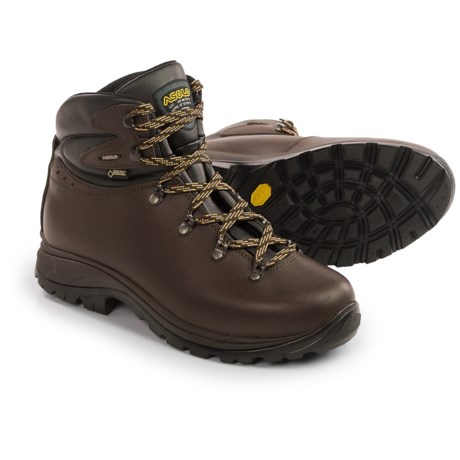 My husband loves these shoes. He wears a 9.5. He used to wear a 9 but he gets all his asolo shoes in 9.5. Go to rei and try some on then buy them from here.

i didn't find this to run small at all. however, there are different versions of the same size. an 11 in a cowboy boot is different than an 11 nike running shoe, is different than a hiking boot.

if you normally take an 11m in a european made hiking boot, than that's what i'd get with these.they are definitely NOT overly narrow. of course euro hiking boots come sized in EU sizes...so if you know your EU size (for an 11 that might be a 45 i think, check the conversion charts) then get that in this boot. i take a 46 in euro hiking boots, which is a size 12 in U.S. conversion. this boot did not have euro sizing, so i ordered the 12 and ended up getting a 46 1/3 EU when it came. it fit just ever so slightly big, understandably since i buy all my euro hiking boots using euro sizing. if you can do that i'd recommend it.

that said, the 46 1/3 i got definitely fit well enough to wear. so, as confusing as this seems, point is: get the size you normally get for european made hiking boots...if you can do that using actual european sizes, that would be best.

According to our fit models this item is running true to size.