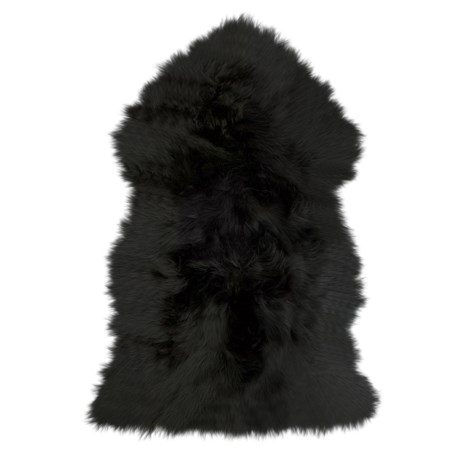 It's very thick and plush. You've never felt anything this soft. I use it as a resting place for my bare feet under my desk. You will love this product.

about 1 & 1/2 " thick, very comfortable and the fur is beautiful

I measured the 'fur' from the hide up and it is quite plush, about 1 3/4 to 2", not including the hide. It's very nice to lean against, if you place it on the back of a chair. If you are thinking about using it on the floor, it will feel great to your bare feet. If you have in mind placing in in front of a door, I did place one on the floor to see if my interior door would 'clear' it - and it would not. Mine was too thick for that. Hope this answers your question.