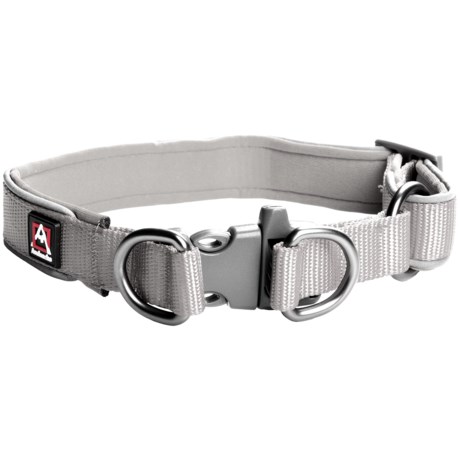 No it isn't break away it has a heavy clear plastic buckle and will not pull apart if your dog pull


This is not a break away collar.

With a little more research, I found that the double "D-rings" on each side of the closure indicates it is a break away collar. if you are walking your dog, then leash goes through both rings to prevent break away closure from opening in the event your dog pulls too hard. But the closure will release if your dog catches on something to prevent choking or strangulation.

No. I haven't seen breakaway collars for dogs, just cats.