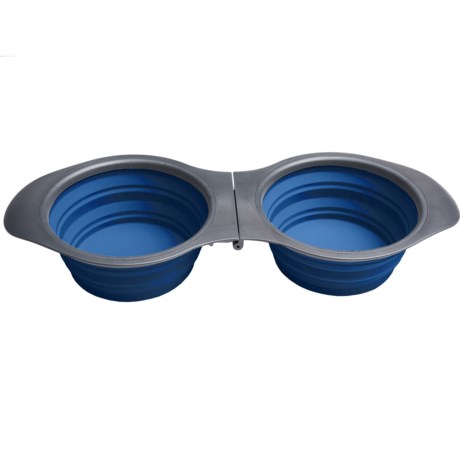 According to information listed under the product Specs tab: Care: Hand wash
These are attached together, though I can't tell exactly how.

Difficult to tell, but it looks like the flexible bowl is inserted (solidly) in some type of track/lip in the rigid plastic trim. I don't have a dishwasher so I have no idea.