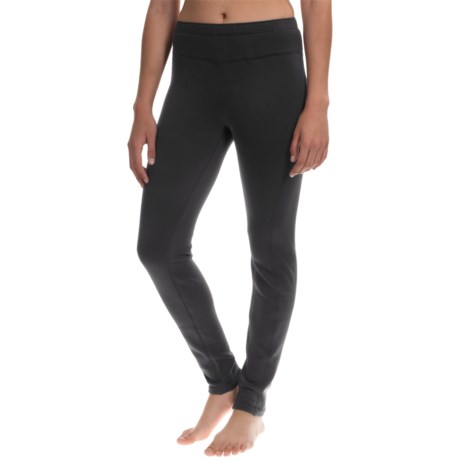 Pill Badly; Thick Waist Yoke
Reviewed by Trinity River Dog from Trinity River, CA on Sunday, December 23, 2012
Really wanted to love these, but they pill terribly. Put them on upon receipt and wore them all day, including on a snow hike. Good and warm, but in two wearings, badly pilled in crotch, upper thigh area.
They have a yoked waist that doubles the already thick material.
Kind of cool seaming from outer thigh to center of knee and down explains why some reviewers said too casual for dressier wear.
Would only recommend for someone who needs warmth at cost of bulk and pilling.
Sure wish they didn't pill so badly. Will probably return, but since I have worn them, will give a good tryout on the ski slopes.