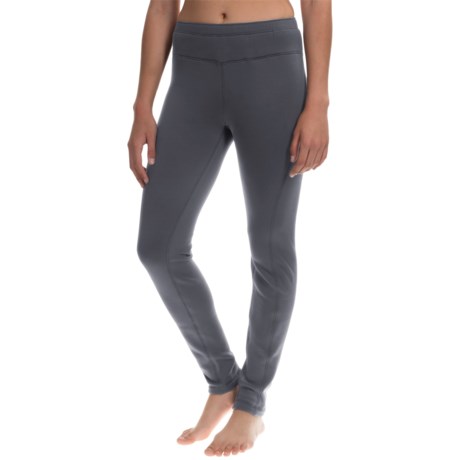 Great warm base layer and fashionable too!
Reviewed by Carmel from Pennsylvania on Tuesday, March 26, 2013
I LOVE these pants! They are so cozy warm and are good looking enough to actually wear alone. They are pretty thick, so will make you look a bit heavier and you will also need to wear them under something a little roomy if you are wearing them as a base layer. I saw other reviews stating there was a problem with pilling on them but I had no such problem at all. I wore them under sweat pants almost daily through the winter when doing stable chores and they still look good enough to wear alone if I would choose to go out for a run on a cold day. Also, with the waist band being a more fashionable cut of below the belly button you may want to tuck a shirt inside them when wearing as a base layer to help keep the cold out. I love that they don't have such a long crotch though like many base layer pants do. I'm 5'9", medium build and bought a size large. They actually seemed a little tight when I first put them on but after a few wearings they felt like a good fitting glove and fit perfectly.