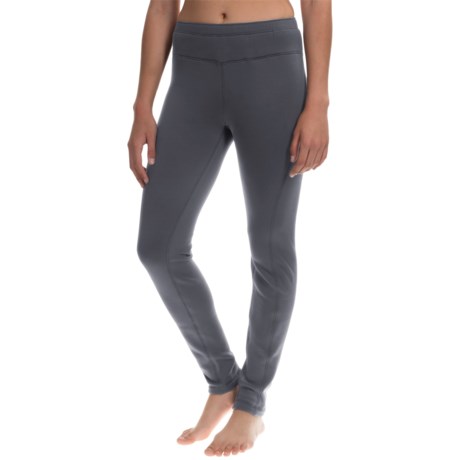 Super warm, PILLS!
Reviewed by Kkanard from Vermont on Monday, March 3, 2014
I bought these pants for running in wintertime. They are incredibly warm, with a soft fleecy lining. BUT the shiny nylon outsides pilled up very fast. I wore them for a week, for running and around the house, and they are covered with pills. I did put them in the dryer once...but the pilling seems excessive. The fit of the size M is odd on my 5'6", 130lb frame. Quite long (they go up to my belly button), but baggy in the midriff and knees. They fit more like tight track pants than like leggings.

Thick, warm, and functional, but not the best looking pants around.