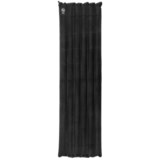 Closeouts. Thanks to supportive I-beam construction, Big Agnes' Oak Street air core sleeping pad provides a comfortable night's sleep for campers.
Average Rating based on
25
reviews
4.280000
0
5
Reviewed by Hikerbarb from california on Friday, November 14, 2014

I bought this pad last summer for a 10 day stretch on the John Muir Trail. I had always used a thermarest but wanted to try something lighter and that would compress smaller. First night out it went flat, so obviously a hole. Spent some time on the trail trying to find the appropriate stream that I could inflate the pad and submerge it to find the hole. Found hole, patched it with the kit and did not have anymore problems. Next trip, I am extremely careful with the pad but never worried like this about the thermarest, even taking it out and laying on the ground to read. This pad is very comfortable but takes time to inflate and deflate and difficult to fit in the small bag it came it. All said, I like it will continue using it.

Verified Buyer

Reviewed by NomDePlume from Denver, PA on Tuesday, November 4, 2014

This was very comfortable to sleep on. I was used to using a thinner thermarest pad, but this is a definate step up. Recently took this pad backpacking on the Appalachian Trail and I really liked how small this packed. My only issues we that this is just a tad heavy (probably due to the brass valve) and takes some effort to inflate and deflate. This is not self inflating so you need to have some lung power to inflate and to deflate I opened the value in the morning and let the air escape from underneath me, but still have some minor issues fitting the pad into the included stuff sack (although it still packed very small).

Verified Buyer

Reviewed by atxbella from Austin, TX on Sunday, November 2, 2014

Slept great on this pad- it's long and wide enough, and keeps you well elevated off the ground. Only issue I have is that it is hard to deflate 100%, especially if you're on rocky ground and can't push out the air from one channel to the next on a smooth surface. Otherwise, it's a steal at this price.

Reviewed by outdoor14 from California on Saturday, October 25, 2014

I find the packed size of the pad noting short of amazing: a 9" cylinder with 4" diameter.
Yes, it does take some effort to inflate, and the "regular" inflated size is, well, barely
sufficient, but that's what it is: I'd take it and day over sleeping on the ground. One quibble
is that the inventory sticker left by Sierra leaves a sticky mark on the package which is
difficult to remove: helpful Sierra people: that's what plastic bags are for, use them!

Verified Buyer

Reviewed by canoeonhead from West Virginia on Monday, September 22, 2014

I've been using a Thermorest self-inflating pad happily for many years. When I saw one of these type mats, I was impressed with the weight and space reduction, so I decided to try one. I used it six nights on a wilderness canoeing trip and was very pleased. Just as comfortable as the Thermorest. It does take more effort to inflate (~18 breaths for me) and it takes longer to deflate it, but the trade-off is well worth the space and weight savings to me. When I got back, I ordered a second one for my wife to replace her Thermorest. Both went on a second wilderness canoeing trip and did not disappoint. No leaks. I did use the repair silicon that came with them to patch a blow-up pillow successfully. The trade-off is even more appealing for backpacking, where weight and space are even more dear.

Verified Buyer

Reviewed by Akatsi from Minnesota on Friday, September 19, 2014

This product is brand new to me and my only test has been to inflate it and lay on the hardwood floor - it passed this test with fly colours. It did take a bit more to inflate it than I was expecting, based on other reviews. I am fit enough that I think I have decent lung capacity, but I did take a break after filling it about 2/3 of the way. It is a shame that putting two nozzles on there would just introduce another site for leaks, as it'd be much easier to fill each half separately. Regardless, once inflated, this thing felt great. I floated several inches about the ground. Didn't notice that it was excessively slippery. Perfect width for me, but could see some bigger guys running into an issue.

Verified Buyer

Reviewed by Teresa from California on Thursday, September 18, 2014

I can't really complain about this pad. It does take a while to inflate, but for the comfort factor its totally worth it. I love how small it packs down, and I love that I can camp without sore hips and shoulders from sleeping! I've only used it a few times since I received it so the true test will be how long it lasts (the pad comes with a patch kit so that is encouraging)

Reviewed by Anonymous from Pennsylvania on Saturday, September 6, 2014

I wish this worked for me! It's like sleeping on one of those blow up pool rafts. Puffy and lumpy. I ended up deflating it and sleeping without.

Verified Buyer

Reviewed by TF in TN from Tennessee on Saturday, September 6, 2014

If you want a good night's sleep in the back country, the Big Agnes Air Core is a great choice. I bought this one for my wife to entice her to go backpacking with me. It worked. She loved it and plans to spend many more nights sleeping on it. Thanks Big Agnes.
I appreciate the light weight of this pad. It is also about 2 inches wider than the Air Core pad that I purchased a few years ago.

Verified Buyer

Reviewed by Dave E from Oakland, CA on Monday, August 25, 2014

I have never been that comfortable sleeping on thermorest pads, even a full length one, so decided to give this a try. Bingo. Much better, especially for sleeping on your side or back. Yes it's narrow, but I'm pretty big and it worked fine--no problem with "falling off," and it is full length. The other thing is that it was easily emptied of air and re-packed into its sack which is about a fourth the size of my old thermorest. In fact, my daughter "stole" it from me for another backpacking trip she'll be taking soon. Very happy with this purchase.