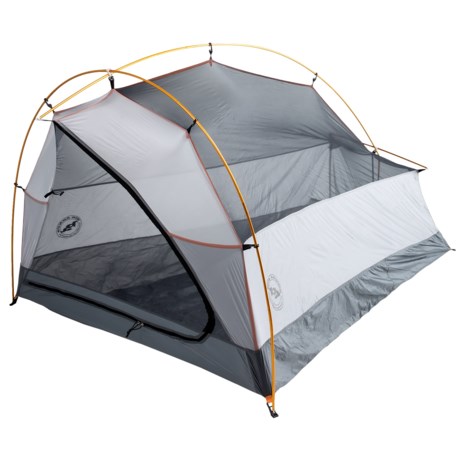 Look at the rear of the tent. The fly creek doesn't have that rear cross member. The door looks smaller. The poles aren't hubbed. Even the front pole is different. I've seen the same tent on other sites.

This item is the authentic Big Agnes Triangle Mountain UL 2 Tent.

After doing some research, it would appear that BA picked up Golite's remaining inventory of their Imogene UL2 tents and rebranded then as theirs.