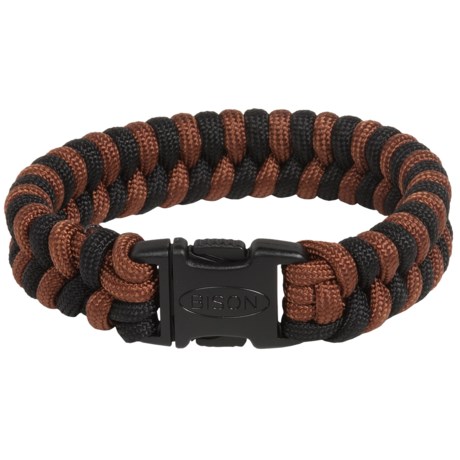 The length when measured open and flat is 8 3/4 inches (size small). When closed, the circumference is 9 1/4 inches. (The difference doesn't make sense to me but I measured several times!)

I can only tell you that I feel they run a bit large, and that the large, which I now have, is 8-3/4" long. I have several bracelets and there's a lot of unnecessary confusion among vendors as to advertising lengths. It's actually very simple. You need to know the length of the INSIDE of the bracelet when it is closed. I say the inside because if you cannot open it and lay it flat to measure, the thickness of the bracelet will obviously (or so you would think!) affect the circumference. Anyway, I have an 8-1/4" wrist, and in order for a bracelet to be comfortable and sit where I like it to, I wear them about 1/2" longer than that, which from my experience would typically be considered an extra large, but in this case as I mentioned earlier, is a large. I initially bought extra larges and had to exchange them for larges. Hope this helps.

Small - 8 inches

Medium - 9 inches

Large - 10 inches

Thanks, all!

The Small is 8 inches, Medium is 9 and Large is 10 inches. I got a Small for my son who is 5'7" and 130 #. Hope this helps.

women size is about 8", men 8" 4/3

I have a medium and it measures 8-3/4". That would be the closed length around the wrist.

Picture attached.

Small = 8"

Medium = 9"

Large = 10"