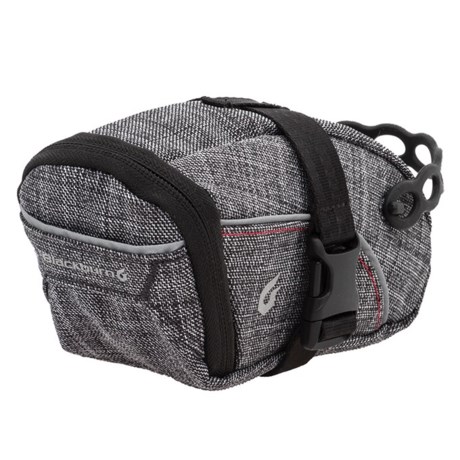 It attaches under the bike seat with the straps but not as well as my other Timbuk one. Useful for keys etc but this is a really tiny pouch.

This attaches under the seat. It attaches with straps.

Oh I went back to see if it could be attached better and I managed to string the strap through both sides of the bars on the bottom of the bike seat and it now sits square (facing backwards). Very pleased that it is sturdier now.