Panicking because you haven't chosen your Halloween costume yet? Not to worry. With a bit of time left before October 31
st
, you can still come up with an ensemble that's sure to please. In an effort to take some of the stress out of last-minute planning and to help you come up with a costume that incorporates outdoor fun, here are a few ideas for you to try out.
1. Wildlife Selfie Guy/Girl
If you follow outdoor-related news and happenings, you'll know there's been a lot of talk about how interested folks seem to be in getting up close and personal with some of nature's most dangerous animals. Though taking a selfie with a bear, bison, or other form of wildlife on your adventures might sound like a good way to capture a moment, it's not, both for the sake of your own safety and the animal's well-being.
You're guaranteed to get a few laughs at your Halloween party with this hot-topic costume. Grab yourself a square piece of cardboard and cut a square hole in it big enough to frame your face and part of your body. Paint it white, and write everything you'd find on an Instagram shot around the border, including your Instagram handle, a time stamp, a "like" button, a comment button, the number of likes, and a caption with hashtags. Carry a large stuffed bear, bison, or other animal around with you and pose with it inside your DIY Instagram frame all night.
2. Lumberjack
When it comes to simplicity and ease of execution, it's hard to go wrong with a standard lumberjack costume. And though the logging industry looks nothing like it did when hand tools were used to harvest lumber from the woods, this ensemble will never lose its appeal.
Grab yourself an oversized flannel shirt, a pair of suspenders, and jeans, khakis, or corduroys. Put on your favorite hiking boots and a wool hat. If growing a beard for the costume isn't an option, make a beard out of felt or grab one at your local costume shop. Find a plastic ax at a costume store or get crafty and make one yourself. (
Photo
below by
Bruce Clay, Inc
.)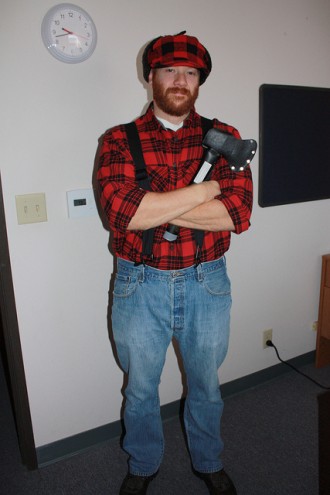 3. Bigfoot/Sasquatch
Word of a large, hairy, bipedal ape-like creature roaming the woods began traveling around the Pacific Northwest long before the name "Bigfoot" came to be. Since sightings of the creature were first reported, movies, television shows and even websites dedicated to finding it have popped up all over the world. And what better way to celebrate Halloween than to dress up as a giant, scary, forest-dwelling monster?

Costume stores and online retailers carry Bigfoot costumes in a variety of shapes and sizes, but if you'd rather DIY, there are plenty of options. Start with a brown sweatshirt, a brown pair of pants, and gloves. Find yourself some fake fur, and grab a gorilla or caveman mask and a dark brown wig. Glue the fur to the seams of your sweatshirt and sweat pants and the gloves, or, if you're feeling ambitious, cover the sweatshirt and pants with fur. A pair of brown slippers will complete the look. You can also try a giant faux fur coat in lieu of making your own Bigfoot uniform, but don't forget the mask, wig, and gloves. And don't forget to practice getting in character.
4. John Muir
Aside from being a naturalist, philosopher, and deep thinker, geologist John Muir was also a prominent conservation activist and founded the Sierra Club in the late 1800s. His activism and passion for preservation helped protect the Yosemite Valley, among other incredible wilderness areas. Muir is known as the "Father of National Parks," and there's no doubt many of our relationships with nature would be quite different without his influence.
Every John Muir costume must, at minimum, include a long beard, a loose three-piece suit, and a white collarless shirt. Plain work shoes or hiking boots that look as though they've covered hundreds of miles of wilderness trail with you will do for footwear. Don a brown fedora, and practice your Scottish accent to complete the transformation.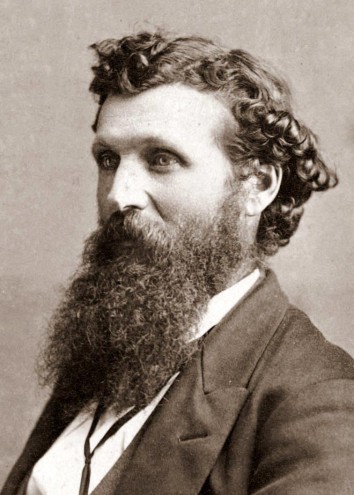 5. Hunting Trophy Mount
Deer hunting season is underway in many parts of the United States, and what better way to celebrate than to dress up as a taxidermy trophy for Halloween? Though pre-made versions of this costume are available online, if you'd rather make it yourself, you certainly can.
Start with a brown piece of cardboard cut in the shape of a giant plaque. Cut a hole you can fit your head through, and write a date at the bottom of the plaque along with your name, or "oh deer" if you're feeling silly. Find a headband with pre-made deer antlers, or attach your own papier-maché versions. Paint your face the color of deer hair and add deer-like facial features, including a black nose and white freckles. Wear the pre-made plaque around your neck. You can also be a taxidermy trophy shark, fish, or any animal, really, if you're not excited about the deer concept.
6. Cairn
If you've been on a trail or a mountain top just about anywhere, odds are you've seen a cairn. You might have even built one; it's hard not to when you have a supply of rocks available to you outdoors. These man-mad stacks of stones serve to guide outdoor travelers along trails, mark caches of food and supplies, and to mark mountain summits, among other purposes, and they're also the perfect inspiration for an outdoorsy Halloween costume.
To execute this costume, you've got a few options. Grab gray leggings, a gray top, and a giant black or gray garbage bag. Cut arm and leg holes in the garbage bag, step inside, and have a friend stuff the bag full of newspaper or a similar material and cinch it tight. If you're adept at sewing, substitute fabric or fleece for the garbage bag. Then, find a gray hat or beanie and create a faux rock tower on top of it to it to complete the outfit.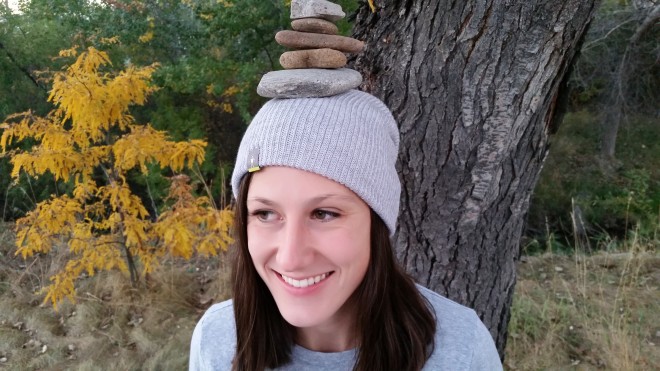 Want more ideas? Take a look at another
outdoorsy Halloween costume
list!
What are you dressing up as this year? What other ideas do you have to add to our outdoor-inspired Halloween costume list? We'd love to hear from you in the comments!