Canari Cyclewear has a simple mantra for cyclists: go ride, have fun and look good. This Southern California company has been making cycling garments since 1979 with the idea that whether you use your bike to race, commute or just explore, your ride should always be fun.
Canari
focuses on fit, performance comfort, and ultimately, appearance when creating cycling garments. Because who doesn't want to look good in spandex?
We love offering savings on awesome brands like
Canari Cyclewear
. Take a look at some of our Canari product picks: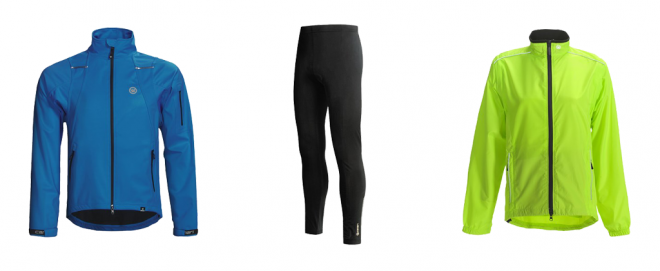 1.
Men's Canari Everest Soft Shell Cycling Jacket
: You may not be riding to the top of the world, but why not look the part during training rides with the Canari's Everest cycling jacket? The stretch fabric is wind and water resistant, and a drawcord waist helps seal out cold air.
2.
Men's Canari Tundra Pro Cycling Tights
: For greater comfort in the saddle, Canari Tundra Pro cycling tights offer anatomical cushioning so you can ride longer and get the most out of your experience.
3.
Women's Canari Tour Cycling Jacket - Convertible
: A jacket and vest combo that converts into a stuff sack? We're just as excited about Canari's Tour convertible cycling jacket as you are! Made of tightly woven polyester, the Wind Shear shell is wind-resistant and exceptionally breathable. Back zip pocket features interior webbing straps that serve as a waistbelt when converted to a stuff sack.
Now that you're more familiar with this SoCal brand that's all about looking good and having fun, maybe you'd like to try your hand at winning one of their products. Yes? We thought so.
If you want to take luck out of the equation and
buy cycling apparel from Canari, we can hook you up with a coupon for 30% off
. Just click on the image below.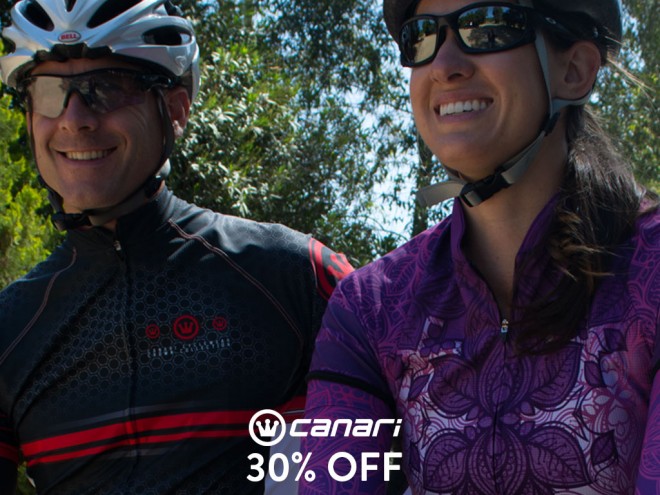 For a chance to win apparel from this great brand, enter our contest.
a Rafflecopter giveaway