Some places are just worth protecting, and this is definitely one of them. This area's breathtaking landscape gave reason for it to be one of the first five national parks in the United States. It changed one Wisconsin man's life and is tempting this Wisconsin native to keep moving west. Can you guess this week's mystery destination? Take a look at the clues and give us your answer in the comments below.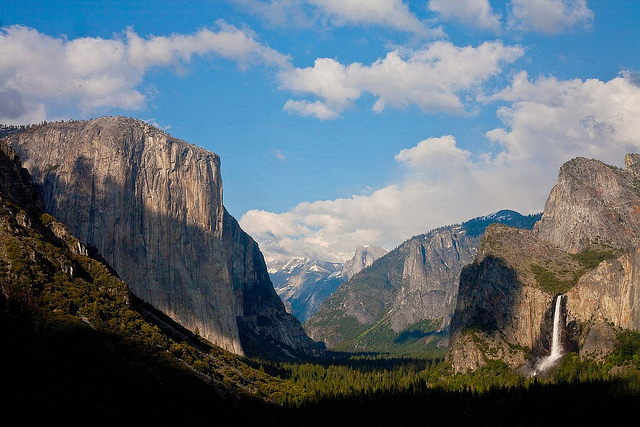 1. The name of this national park is Miwok for
they are killers.
This is referring to the many battles warriors of the area's indigenous tribe had to fight to ward off renegade tribes.
2. This national park has it all: towering granite cliffs, cascading waterfalls and forests that could house giants.
3. Famous naturalist John Muir built a cabin in this national park and was inspired by its beauty.
4. This national park is located along the Sierra Nevada mountain range.
5. One of the most popular rock climbing destinations in the world is located in this park. You could say it's the captain of all climbing.
Do you know this mystery destination? Tell us the name and whether or not you've had the chance to explore this national park!
*Photos in this post are by Esther Lee. The featured image photo was modified.