We first introduced
Team Sierra
in 2013 as a way to get more people involved on the Sierra Trading Post blog. Starting with 10 outdoor focused bloggers from across the United States, the team has grown to 20. We've got hikers, backpackers, personal trainers, foodies, rock climbers, moms, dads and outdoor adventurers from across the country. These writers come from Florida, Seattle, Southern California, Pennsylvania, Denver and all over.
In an effort to keep growing this group, we've added three new members. They may all three seem familiar to you as they've worked with us in recent guest blog posts or as co-hosts on our weekly
Twitter Chat
. Let's just jump in and meet the newest members of Team Sierra.
Annie Yearout - Outdoorsy Mama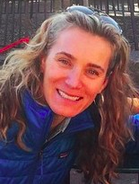 Annie blogs at
OutdoorsyMama.com
. When I asked her why she said, "
I can't get enough of being outside. Exploring. Adventuring. I also love to write. Combining the two on my blog so that I can engage with other people who are as passionate about the outdoors as I am has been an unbelievable experience. I am so psyched and grateful to be a part of this outdoor community and I love to spread the knowledge and spirit of the outdoors to other people and families."
Annie
lives north of San Francisco where she's a quick road-trip away from Yosemite, Lake Tahoe, Golden Gate National Recreation Area, wine country and the Big Sur. She enjoys hiking, camping, skiing, canoeing and is looking forward to getting back into backpacking.
As part of Team Sierra, Annie says, "
I can't wait to write about cool, summer adventures in New England, specifically my home state of Vermont. A road trip back to Aspen, Colorado as I'm rearing to get back into the Maroon Bells wilderness area and spend some time on Electric Pass.
"
Finally, Annie gives us a look into her sense of adventure, "
I bungee jumped the 229 feet of Skippers Canyon on the South Island of New Zealand. Was picked up at the bottom by a jet boat while still dangling from the bungee cord. And then white water rafted the rest of the river. 'Cause that's what you did in New Zealand when you were 20.
"
We can't wait to read all about Annie's adventures. Tide yourself over with this article she wrote about the
5 Ways Yosemite Blows Her Mind
.
Josh McNair - California Through My Lens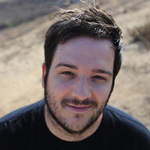 You can find Josh at
californiathroughmylens.com
or
seekthesunrise.com
. Josh lives in Southern California where he loves to hike, explore and take tons of photographs. Josh says, "
I started blogging to encourage people to explore the world that is right outside of the backyard. Often travel blogs are dedicated to places all over the world but since not many of us have the money to be galavanting all over the world I decided to just explore the state I lived in. 500 posts, 2 million visitors and 3 years later and I am still blown away by how much there is to do in my state."
You can look forward to articles from
Josh
on places to explore, travel tips, hiking tips and of course tips and tricks of outdoor photography. When asked about a travel adventure, Josh was quick to tell us about hiking five days on the Camino De Santiago in Spain with his wife. He even received a certificate of completion for walking over 100 miles. Sadly his English Bulldog named Bob Dylan had to miss out on that adventure.
You might have caught Josh's article on the best
iPhone Apps for Adventures
or
How to make great coffee at the campsite
. We can't wait to see more articles from Josh here on the Sierra Trading Post blog.
Landon Faulkner - #MakeAdventure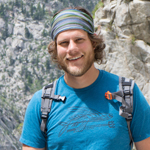 Landon started blogging at
LandonFaulkner.com
as a way to chronicle his many adventures and to build an online profile of his outdoor lifestyle in hopes of transitioning into a career in the outdoor industry. Originally from the foothills of the Sierra Nevada Mountains, Landon now calls Utah's Wasatch Mountains home. "
My go-to activity is trail running. It's what keeps me sane every single day. I'm always down for some backpacking, family camping, snowshoeing and alpine climbing, though
", says Landon.
Landon
starts every morning with a spoonful of peanut butter and a trail run. We're looking forward to some of that energy her on the Sierra Trading Post blog. We'll look forward to some how-to articles, family camping and outdoor safety tips, gear talk and probably some fun laughable articles from Landon soon.
In the meantime, check out some articles from the other members of Team Sierra: Blog Network.