I love sleeping in a tent. But sometimes I want to sleep on a bed with a roof over my head and still have an enjoyable outdoor experience. That's why I schedule a few trips every year where my family either has to ski, snowshoe or hike into a backcountry cabin.
If you think that cabins are for wimps, here are just a few reasons that might convince you to ditch the tent for a weekend of sleeping indoors.
1. A Cabin is More Private
Sometimes tent camping in crowded campground is less than ideal. Have you ever had a rowdy group of drunk college students move into the campsite right next to yours just as you've gone to bed? When you head to a cabin, especially one that's off the beaten path, chances are that you'll have some peace and quiet.
2. A Cabin is More Kid Friendly
If you're a parent, staying in a cabin offers advantages that a tent simply doesn't have. Some will have bunk beds for entertaining preschoolers (and sleeping), heat, and privacy. We've found that it's easier to get young children to nap and stick with bedtime routines in a cabin instead of a tent.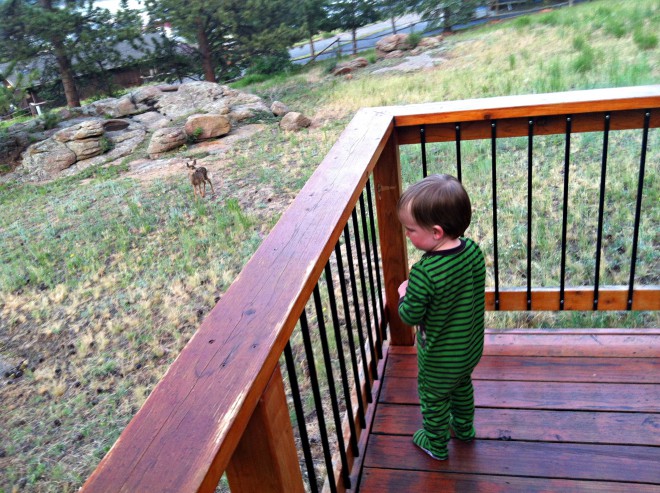 3. A Cabin is More Friends & Family Friendly
Cabins are also great for grandparents, or those who don't feel like sleeping on the ground or can't really rough it any more. Cabins let everyone get as close as they can to camping without sacrificing too much comfort. Cabins are also a great way to introduce new friends into the outdoors in an easy and comfortable way.
4. A Cabin is More Cooking-Convenient
One of my favorite things about a cabin is that they sometimes have a propane stove and a fully stocked kitchen, eliminating the need to pack stoves, fuel and eating utensils into the backcountry. If you plan your trip right, all you'll really need to pack into a cabin will be
clothing
,
sleeping bags
and
food
.
5. A Cabin is More Cozy
Camping in the snow isn't always so awesome. In fact, without the right gear, winter camping can be downright miserable. But not if you ski or snowshoe into a cabin for the weekend. You'll still be able to play in the snow but have a nice, warm, place to dry out your ski boots and cook your meals.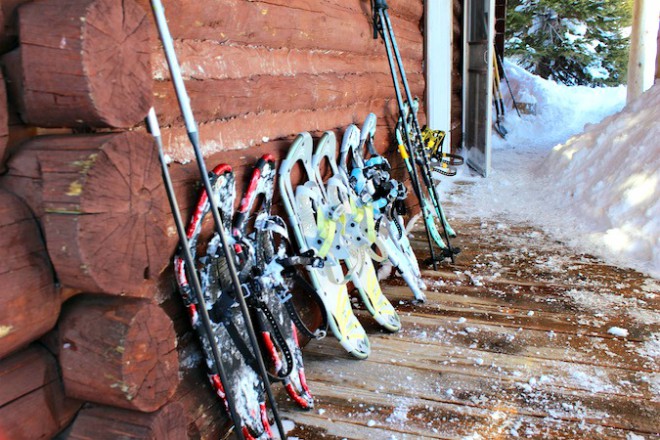 It's easy to find a cabin to rent, just check out
recreation.gov
to see what the Forest Service has available in your area.
There are a few downsides to cabins.
First, renting one for a weekend will be more expensive than a traditional campsite in most locations, and reservations are usually required. We have to reserve our favorite cabins six months ahead of time, so they aren't ideal for a spontaneous weekend trip.
Naturally, remote cabins don't have a housekeeping service, so be prepared to be flexible. We've run into situations where the occupants prior to us left a mess and failed to pack out their own garbage. So, you never quite know what you'll find when you unlock the door.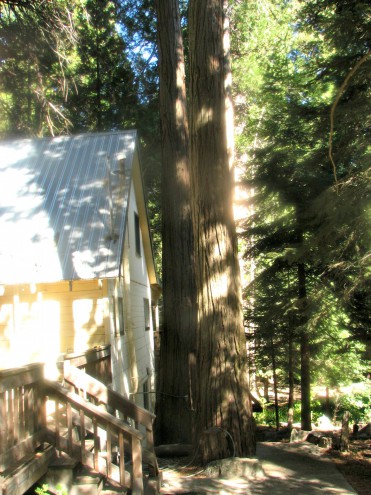 However, there's something to be said about staying in an old-fashioned log structure for a few days to get a little taste of going back in time.
At the end of the day it doesn't matter if you choose a tent, cabin, yurt, hammock or sleeping bag under the stars. The most important thing is just to pack your backpack, lace up your boots and find a weekend full of outdoor adventure.

*Featured image courtesy Western Arctic National Parklands, via Flickr. Photos within blog post courtesy Rebecca Walsh.