When it comes to camping, I consider a
hammock
to be just as essential as a roll of toilet paper.
The hammock has been around for centuries. Legend has it famed explorer Christopher Columbus returned to Spain with hammocks he found near the present day Bahamas. Hammocks were used by sailors in the 1500s, and to this day those who live in Central and South American jungles sleep in hammocks to stay safe and be protected from scorpions and snakes.
In the past several decades
camping with hammocks
has become a fun and practical alternative to sleeping on the ground, and it's easy to see why.
I think we can all agree there's nothing more fun than sleeping in a hammock or relaxing in a hammock under the shade of a tree. Hammocks are useful not just as an extra place to sleep if you want to venture outside of your tent, or simply as a place to relax between hikes.
Here are 5 reasons you should take your hammock camping:
1. Hammocks provide simple entertainment for kids.
We like to use a hammock as a portable swing set to keep our children entertained while we're preparing a meal, setting up a tent or simply relaxing in other hammocks.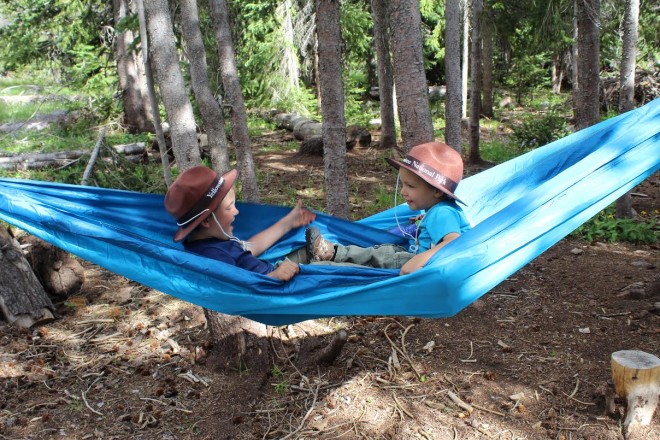 2. Hammocks are affordable.
You don't need to spend a fortune on a fancy hammock, for less than $50 you can buy a decent hammock that will see you through many a weekend camping trip.
3. Hammocks are lightweight and packable.
A hammock doesn't take up much room in a car or a backpack. Most single hammocks fold down to around the size of a one-liter water bottle.
4. Hammocks are comfortable and convenient.
A hammock will provide a comfortable seat off the ground, keeping you out of mud, off of rocks and away from critters like bugs and rodents that like to crawl on the ground.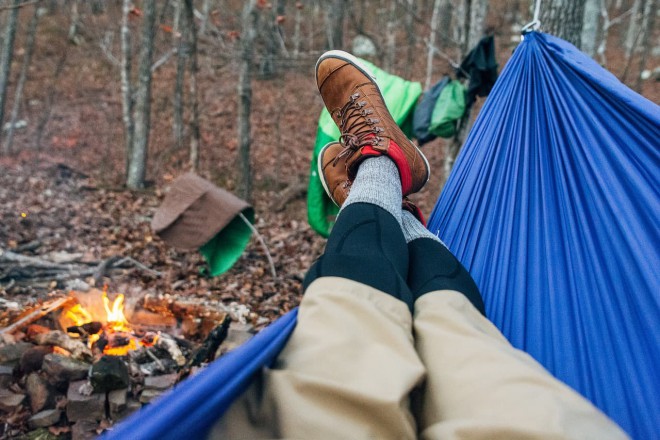 5. Hammocks are perfect for stargazing.
The best place to
stargaze
is from a hammock, when you have to look up through the branches of a tree to catch a glimpse of the Big Dipper. A few hours in a hammock on a clear night will put the entire universe in order.
Is a hammock on your camping checklist? Have you ever slept in a hammock? Why do you take your hammock camping?