Last summer, my son came home from a month of overnight camp with a story to make my heart burst with pride -- he and a group of other 13- to 15-year-olds spent six nights backpacking through Upstate New York's rugged Adirondack Mountains, summiting thirteen gnarly peaks along the way.
When my son talks about this backpacking adventure, his face lights up. He regales me with stories about the weight of the pack, laughing about how they could barely stand up on the first day. He chats about the food -- concoctions of re-hydrated stuff that was delicious even though "it all sort of tasted the same." He shares moments of classic, East Coast trail gnarliness where their giant packs had to be taken off and then handed up or down to a counselor while the boys scrambled over enormous boulders in the way.
He is glowing with the memory. There's no doubt he tapped into something special that fed both his mind and body during those hard days on the trail.
And I feel the same way. There's just something different about getting out into the wilderness for a night or more that makes me feel... just plain great.
So let's look. Why should you and I, right now, drop everything and explore why we should try backpacking?
1. The Giddiness of Getting Ready
In the nights before a backpacking trip, it's standard procedure to neatly place every single item that will go into your backpack on a tarp, check every single item off your very detailed
gear list
, pack it all into your backpack, weigh your backpack and then possibly pull every single item back out again to then get rid of a "luxury" item to decrease weight. Take a picture of your gear. Post it on
Instagram
. Then repeat again. The anticipation involved in this makes me salivate just writing it. It is just pure fun.
2. The Physical Challenge
We all saw what happened to Reese Witherspoon when she first tried on her giant backpack in the movie
Wild
. She fell right over. Indeed, heavier, overnight loads on our back is a physical challenge that we need to prepare for in addition to preparing for the miles on the trail and the amount of vertical hiked per day. So there is huge incentive to
get in shape and train
to be able to enjoy those nights out on the trail.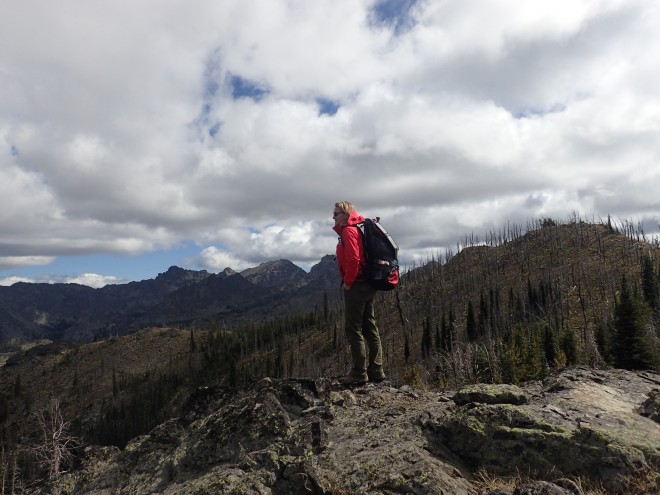 3. The Mental Challenge
The unpredictability of every single moment you're away from civilization creates a constant mental challenge... in a good way. Synapses are firing as you gauge the time 'til that dark cloud starts to downpour on you, as you figure out how to fix a broken tent pole with duct tape, and as you note who in your party is starting to get tired and may need motivation as you try to make the next campsite before dark. You need to be a mastermind, sorting the complexities of survival... in a good way.
4. Camaraderie & Friends for Life
Out in the wilderness, your backpacking group is constantly solving a multitude of daily "challenges" and working together to make the trip as smooth, enjoyable and safe as possible. A favorite bonding moment is always sharing stories both on the trail and by the campfire late at night when the stars are out. The camaraderie is real. Trust is built through the hardship of the outdoors and bonds are formed which create life long friendships.
5. Experiencing Awe
There is a peace and rhythm with backpacking that leads to the ultimate connection with something greater than we are. It's called awe. In a
2003 paper
two psychologists talk about awe as an emotion "in the upper reaches of pleasure and on the boundary of fear." Which is exactly what backpacking is all about.
6. And, finally, The Alpine Lakes
We all know this truth. One of the most compelling reasons to backpack is to reach a gorgeous, tucked at the bottom of a snow-covered peak, alpine lake. Where camp is set up and you take off your boots to soak your feet. And then get brave and take a freezing dip. And have the satisfaction of filtering fresh, mountain water for your long day on the trail tomorrow. Making it to an alpine lake, or any water source, is THE ultimate reward of backpacking.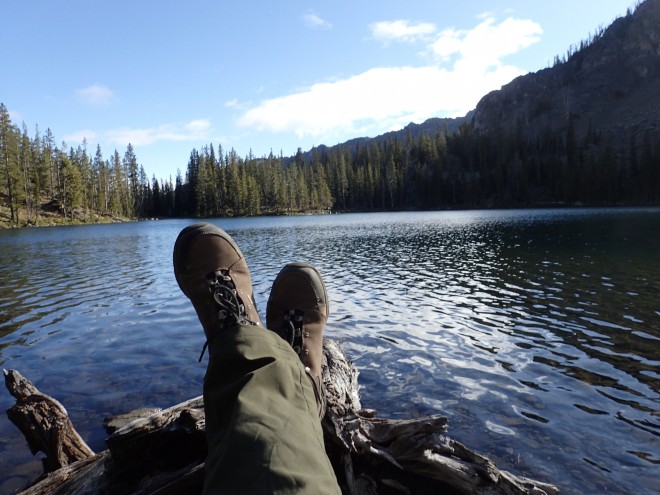 Now there is science and research to back it all up. Studies are rolling in about why getting outside and getting away from the chaos of everyday life and into nature for an extended period of time is good for you. From increasing creativity, to decreasing stress, to resetting the body clock to it's natural rhythms. It's a no-brainer, literally.
So let's plan our next overnight trip and start gearing up our backpacks. The trails are calling!