After a long day on the trail, nothing beats a luxury treat when you reach camp. The same can be said for a fun campfire dessert for car campers, too. Here's a great idea for cooking a small cake right on the campfire. We call it the backcountry grapefruit pound cake.
What you'll need:
Dry Ingredients
1/4 cup flour
1/4 cup sugar
1/4 tsp baking soda
a pinch of salt
Wet Ingredients
1/4 tsp white vinegar
1/4 tsp vanilla extract
1 tbs vegetable oil
grapefruit juice
What to do:
To get started cut the top off of a grapefruit. Juice the grapefruit and save that for later. Then hollow out (eat) the inside of the grapefruit.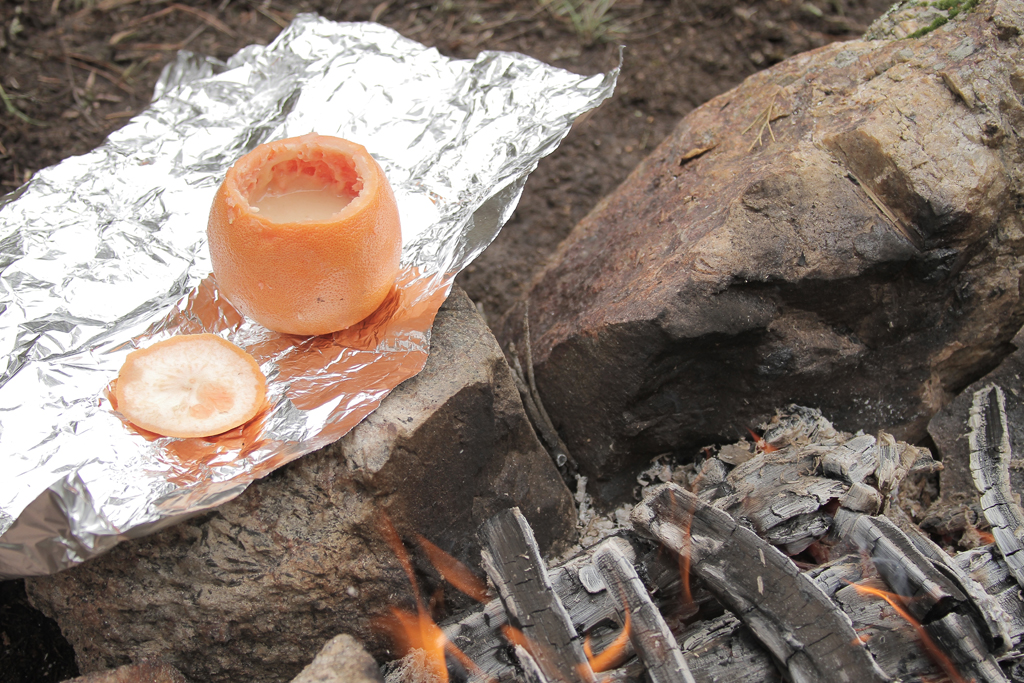 Pour the dry ingredients into the hollowed out grapefruit. Then pour the wet ingredients in and mix it until it's smooth.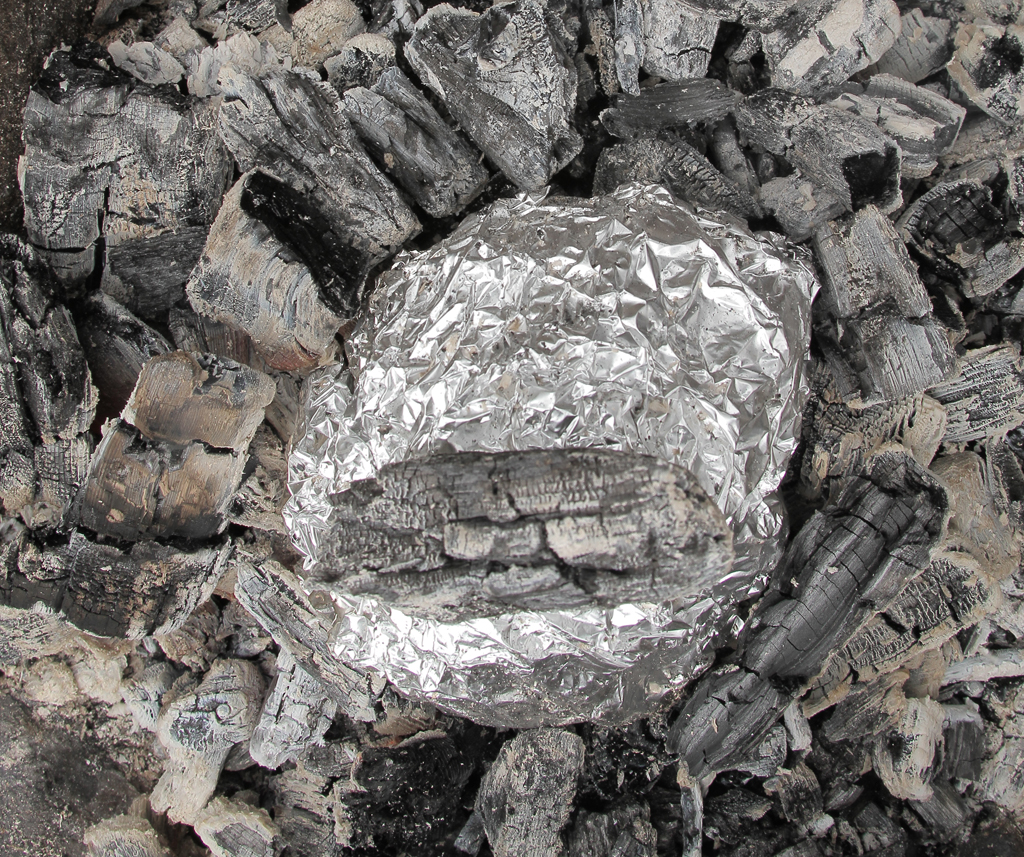 Wrap the grapefruit in tin foil and place it directly on the coals. Let it cook for 35 minutes. Actual cook time will vary on how hot the coals are.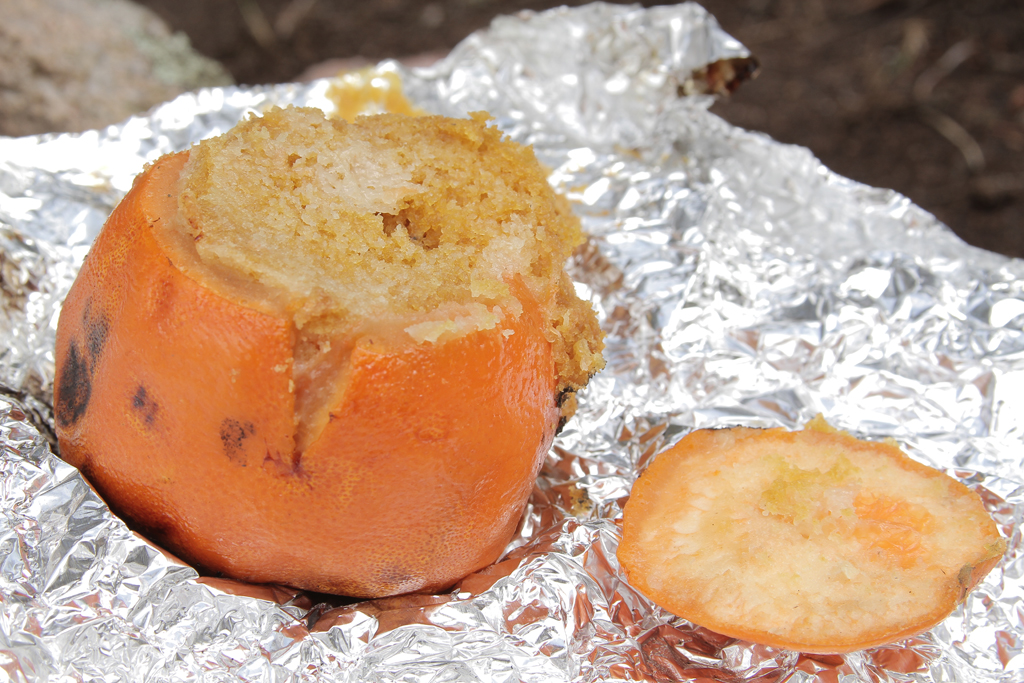 Now sit back and enjoy your delicious treat.