When you're camping or backpacking you run the risk of misjudging the amount of fuel to bring. If you ever find yourself out of fuel or trying to conserve fuel, try this cool backpacking hack to make a delicious backcountry stake dinner (see what I did there?).
You can easily build a small fire to cook your meal on. If you place two rocks of the same height close together you can build a small fire between them. Your pot may not sit on the rocks in a way that is stable enough. You obviously don't want to chance spilling water from your pot and putting out the fire or simply spilling your only meal, so use your tent stakes to make a makeshift grill.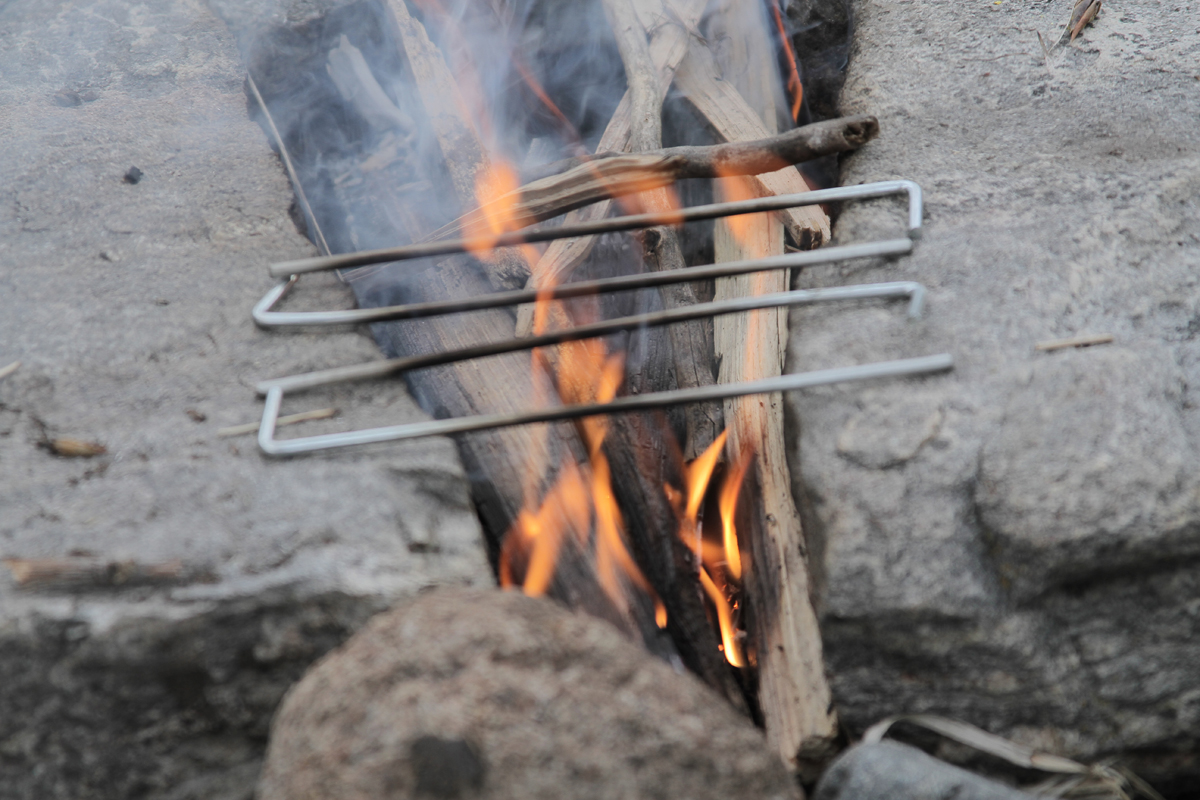 If you're having a hard time finding two rocks of the same size, try this other
tent stake grill idea from Intense Angler
. Using one of these camping stove hacks, you can cook your food just about anywhere.
You could also use the tent stakes to grill a freshly caught fish right over the fire. However, I would take extra care to clean the stakes thoroughly before using them around your tent in bear country.
Why Bother?
Obviously, bringing a camp stove and plenty of fuel is the easiest way to feed yourself in the backcountry. Once in a while you realize you brought a half empty fuel canister or you just plain misjudged how much fuel you'll need on a backpacking trip. In those cases, this is a great trick to use. It is easy to do, works well and uses things that you'll already have with you.
What do you think? Is this a useful tip you might use someday? Let us know your thoughts in the comments below.
Check out our other TrailTime Tips:
Sharpen Your Fire Starting Skills
Toothpaste Dots: Is it Worth it?
Easy Camping Breakfast Hack
How to Stake Your Tent on Rocky Ground