S'mores have ruled the campfire dessert world for a long time, and for good reason. However, melted marshmallows aren't the only delicious way to cap off a day at the campsite. Try this campfire cone recipe for a tasty chocolate covered strawberry dessert.
Campfire Cone Dessert


Spread strawberry jam inside of a waffle ice cream cone.


Cut up fresh strawberries and place them into the ice cream cone.


Cover the strawberries with chocolate chips.


Wrap the entire cone in aluminum foil.


Place the cone on the fire. You can place it near the coals or on top of a grill.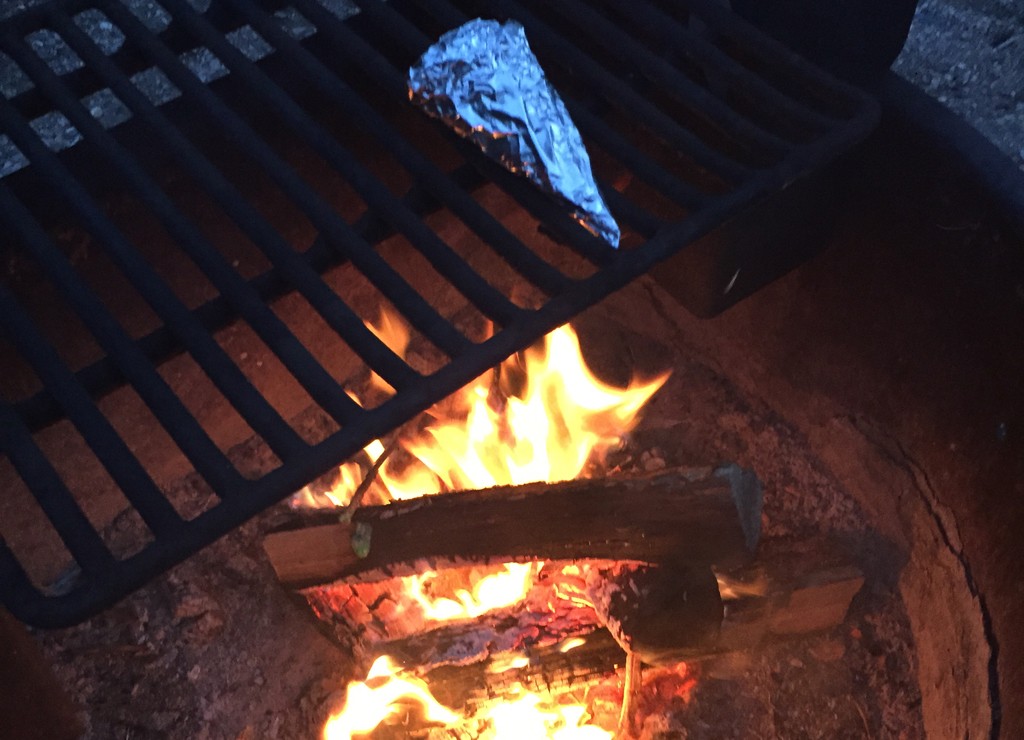 Depending on how hot your fire is, it should take about 20 minutes to melt the chocolate and heat the inside ingredients. This recipe gives you a really tasty treat and the best part is that you don't have any dishes to clean. Feel free to mix and match the ingredients. You could add different fruit or even some small marshmallows to mix up this dessert to your liking.
You may also want to try our s'moreos
recipe
, a
peanut butter cup
s'more or our
campsite ice cream recipe
.