Marshmallows aren't the only sweet treat that can be roasted over a campfire. We're going to show you how to make a warm, buttery, cinnamon-sugar coated pretzel bite that's just as simple to cook as a classic s'more. This campfire recipe is sure to excite your sweet-toothed friends.
For this campfire dessert recipe, you'll need the following ingredients:


Pre-prepared biscuit dough


Pre-mixed sugar & cinnamon


Butter


Step 1: Cook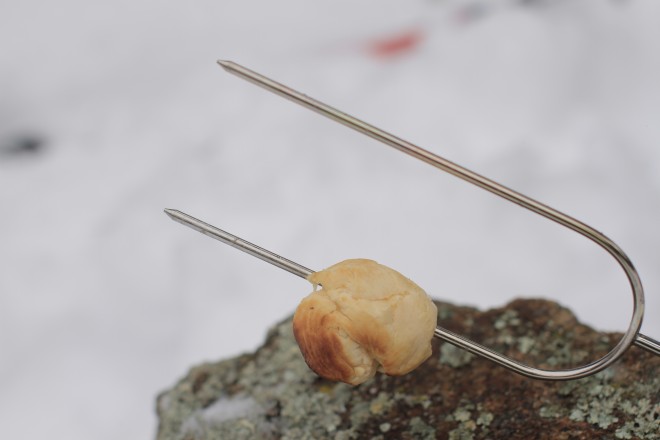 Tear some dough out of the pre-prepared biscuit package, roll it into a ball and secure it to your campfire roasting stick or camping skewer. Cook this dough over a bed of hot coals, rotating until it's a nice, golden-brown color.
Step 2: Butter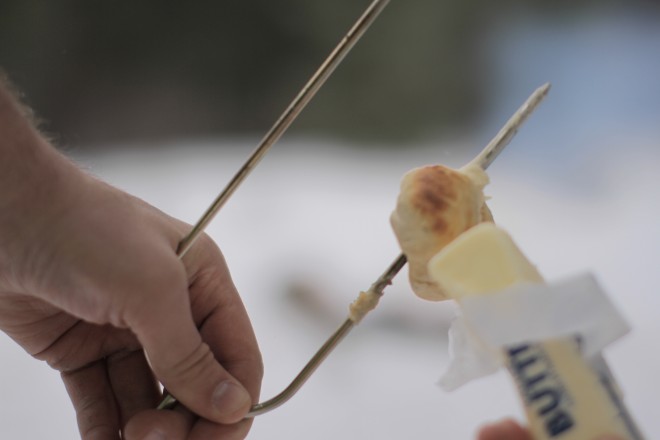 Rub butter onto your cooked biscuit ball. Doing so will help the cinnamon-sugar mix stick to the dessert and add some extra flavor.
Step 3: Roll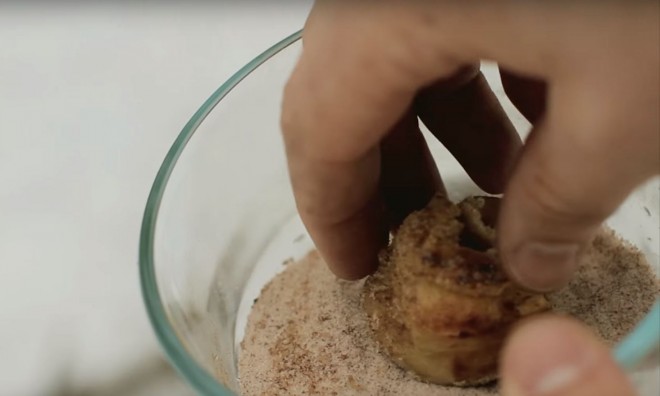 Roll your buttered pretzel bite in the cinnamon sugar mixture. Once you feel it's properly coated, take a bite or pop the whole thing into your mouth! Then continue making more until you run out of biscuit dough or have satisfied your camping sweet tooth.
See this recipe in action by hitting play on the video below.
Like this campfire dessert? Try another!
Salted Caramel Camping Dessert
Backcountry Grapefruit Pound Cake
S'moreos
Campfire Cone