Just because summer is ending doesn't mean you need to stop camping. Fewer people, colorful leaves and that crisp, fall air makes fall camping just as good -- if not better -- than camping in the summer.
While what you pack on your camping trips doesn't change much from summer to fall, you should take a few steps to prepare for the best fall camping season ever.
1. Layer Up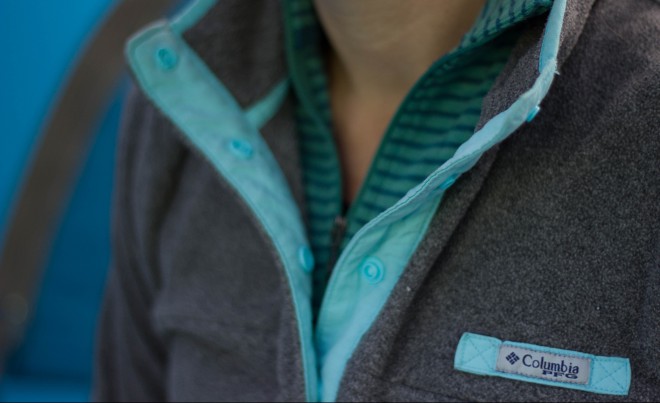 Fall is great for layering sweaters, scarves and
flannels
, but it's even better for stacking those
base layers
. As the temperatures drop, you need to add more clothes to your pack to stay warm at camp. Merino wool base layers,
fleece
mid-layers,
down jackets
and rain coats are all must-haves when it comes to fall camping. Be sure to invest in a thick pair of wool socks, as well; there's nothing quite like slipping on a
warm pair of socks
before cozying up in your sleeping bag.
2. Brighten Your Campsite
Fall inevitably comes with shorter days. Keep this in mind when planning fall camping trips. Be sure to invest in a
quality headlamp
in case you can't make it to camp before losing sunlight. Hands-free lighting is a must when it comes to setting up camp or cooking in the dark.
Lanterns
for your tent or camp hangout spot can make playing games, reading, or just seeing your camp-mates more enjoyable.
3. Evaluate Your Sleep System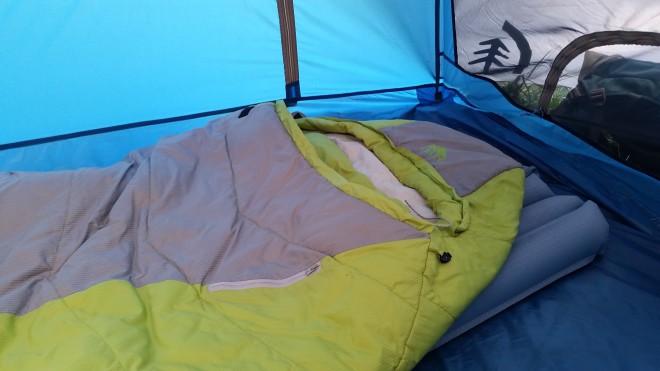 Your camping sleep system consists of a sleeping bag and a sleeping pad. Both of these items have warmth ratings to help you decide what will keep you most comfortable on chilly nights. If you found yourself waking up cold during the summer, you might want to consider upping the warmth factor for fall camping.
In general, a high quality
sleeping pad
is more affordable than a high quality sleeping bag, so start by upgrading your pad. How well a sleeping pad insulates you from the ground is measured using an R-value. The higher the R-value, the warmer you'll be. R-values above four tend to keep you the toastiest.
If boosting your sleeping pad's R-value doesn't give you the warmth you're looking for, consider
upgrading your sleeping bag
. Try not to get too tangled in the numbers; while a sleeping bag rated to 20 degrees could work fine for your friend on nights that dip into the 30s, you could be freezing on 50 degree nights in that same bag. Body heat is something that varies greatly between genders and individuals.
4. Add More Warmth
I really like being warm. So we're going to talk about even more ways to fight the fall chill. Don't forget a knit hat and gloves to wear outside and while you snooze. If you're car camping, throw blanket in your vehicle to use as extra insulation between you and the ground or to wrap up in around the fire or in your tent. Consider a
double sleeping bag
if you often camp with your significant other.
Warmth bonus tips: going to the bathroom before zipping in for the night will help your body distribute heat more evenly, and eating a large, hot meal before bed will put your body to work throughout the night, allowing you to produce more body heat.
5. Pack for Hot Fall Meals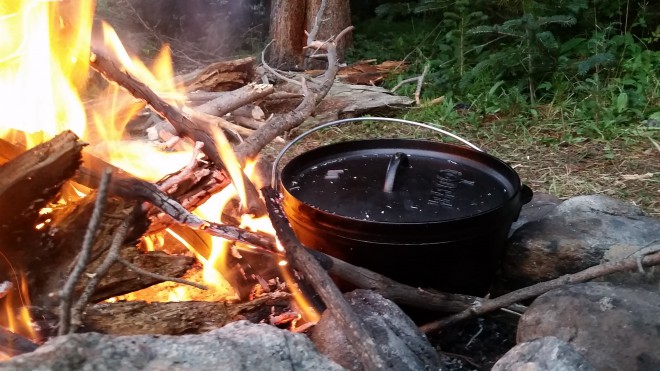 One of the best parts about fall is that warm, delicious comfort food. So why not incorporate this into your camping trips? Hot dogs roasted on a stick might not cut it for fall camping. Level up with a
Dutch oven
. This simple piece of camping equipment will make your camp meals taste like they were prepared by a professional chef. Chili, soup, cobbler, pie... you just can't go wrong with this car camping luxury item.
Packing ingredients for
hot drinks
such as hot cider and hot chocolate will also leave you a happy camper. Don't forget hot coffee or tea for those brisk mornings! (We have a
camping pumpkin spice latte recipe
you just might fall in love with.)
What other tips do you have for fall camping? Where is your go-to fall camping spot?