Bust out your family camping checklist; camping season is here!
It's time to dust off the tent, air out the sleeping bags and fire up the camping stove.
I'm convinced that camping is the ultimate family activity. From planning the trip, to sleeping side-by-side in a tent together, to unpacking the car at the end of a fun outdoor weekend. Nothing bonds a family like a weekend in the wilderness.
A general family camping checklist can play a big part in making sure your trip goes smoothly. Here are a few steps to make camping with your family fun and memorable this summer.
1. Pick a Fun Destination
First, choose a fun destination. This doesn't have to be a National Park, or some place amazing by adult standards. For my kids, a fun destination involves rocks to climb on, a lake, river or creek to splash in, or something neat to see nearby like a waterfall or old historic cabin.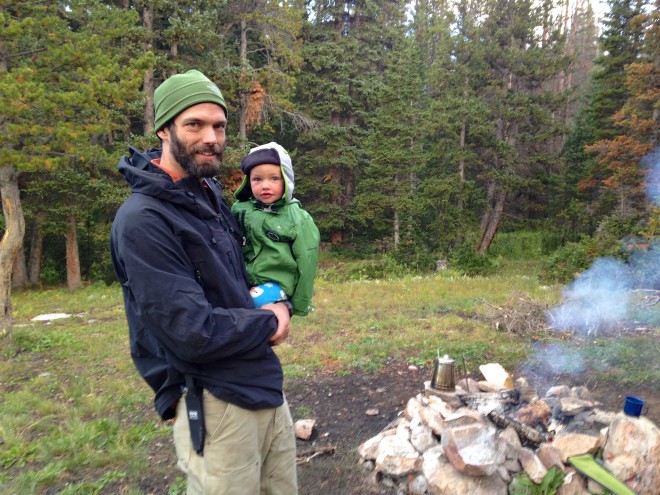 2. Research the Area
Once you have selected your destination, it's time to do a little bit of research to figure out if you'll need to reserve a campsite ahead of time. It's good to know if the campground will be crowded on weekends or if you want to go off the beaten path and not stay at an established campground.
3. Keep Your Options Open
If it's your first camping trip with kids, it's nice to stick close to home so you can pack it up and head home in the middle of the night if the trip doesn't go as planned.
If you don't have a tent or want to ease your family into the camping experience, try renting a rustic cabin or a yurt. I won't judge you if your family considers a weekend in a yurt the ultimate camping experience. Kids love cabins and yurts. Who am I kidding, I love them too.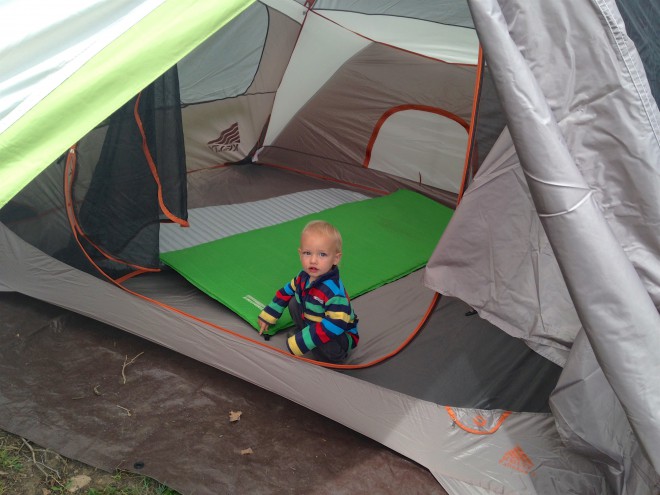 4. Plan and Prep Your Meals
Think about what your family is going to eat, how you'll prepare it and what
kitchen tools
you'll need to feed the family. It's best to try to do as much meal preparation at home as you can. Figure out your menus, do your
shopping
and then start chopping, marinating, grating and measuring at home to make campsite preparation easy.
Also think about how you are going to cook food. Do you need to bring a
stove
and fuel, are you going to cook over the campfire, or not cook at all? If you plan on cooking over a fire, find out if there are any campfire restrictions and if wood is available on site. Have a plan for gathering or chopping firewood.
Another thing to consider is perishable food. How will you keep food cold and safe? And drinking water. Will you boil,
treat
or bring your own potable water?
These are all things you should add to your family camping checklist to ensure everyone stays safe and well-fed.
5. Pack the Right Clothes
Now that the location, food and fuel are taken care of, it's time to pack clothing. Regardless of the season, it's best to dress in layers and accessorize with
hats
,
sunglasses
, bandannas,
hiking socks
, rain gear, sturdy shoes or
hiking boots
and camp shoes as needed.
6. Pack up Your Gear
The next step is to figure out what extra items to pack. Things like
hammocks
, bikes, trucks, glow-sticks, books, a lantern, camping chairs and a table cloth for the campground picnic table are a few luxury items that we like to bring along.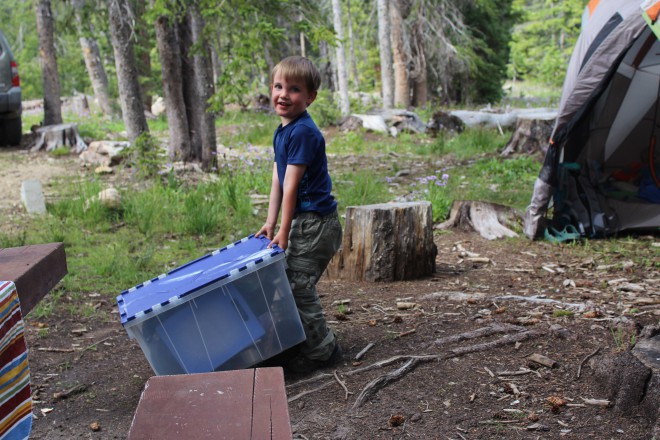 7. Leave Unnecessary Items at Home
Sometimes when we're preparing for a camping trip, it's tempting to try to fill the trunk of our car with everything imaginable. But, every item that goes camping with us will eventually have to be unpacked, cleaned and stored. Since the unpacking and the clean up after a trip is often the worst part of the camping experience, I've learned to keep it down to just the basics with a few luxury items to make unpacking a breeze. We also keep all of our gear consolidated in one location, making it much easier to pack and unpack for a camping trip.
8. Go Over Your Family Camping Checklist
We like to use a basic family camping checklist when we plan a hiking trip to make sure that we don't forget a step or any essential items. But we just use the checklist as a guide since things like location, weather and the duration of the trip all play a big part in planning.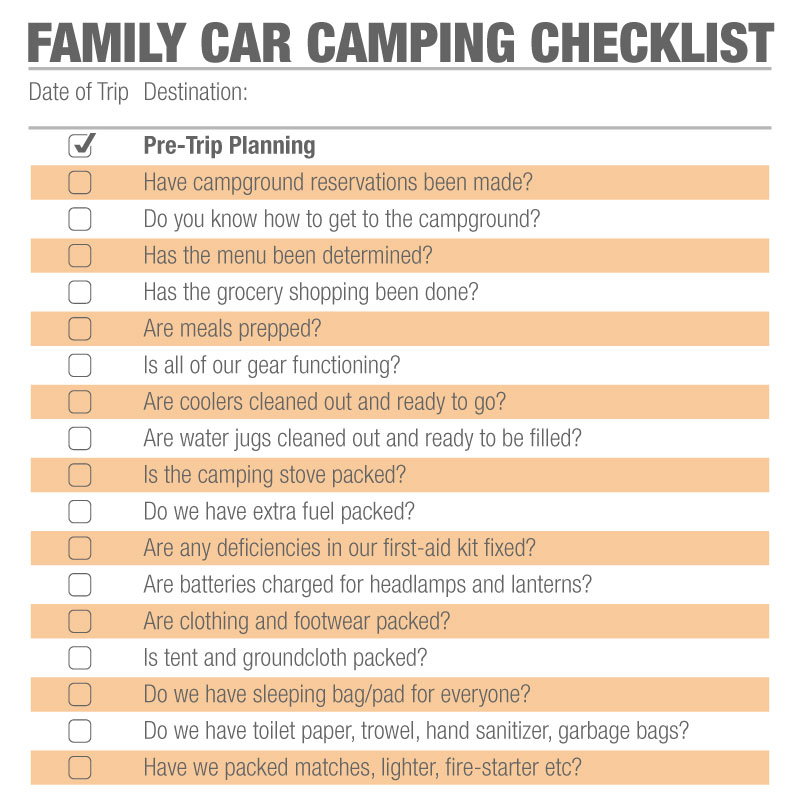 How do you plan and prepare for a family camping trip?