The mountains are calling, and I must go." -John Muir
You love hitting the trail and hiking into the wilderness. Feeling the sun on your back and the wind in your hair as you breathe in the fresh air, you are recharged. You have been day hiking and can tackle 10, 12 or maybe even 16 miles in a day. And now you are thinking of leveling up and taking your first weekend backpacking trip.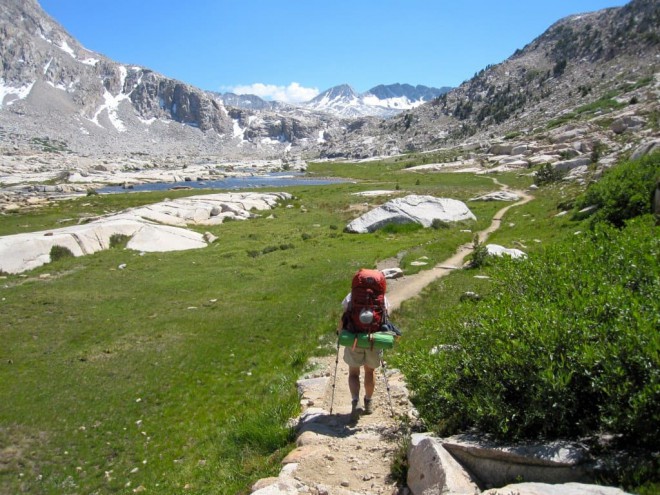 Backpacking frees you to travel farther from the trailhead, allowing you to see sights that few others experience. I won't sugar coat it. Carrying a backpack for miles is not easy, but with proper planning, preparation and thoughtful packing, you can make sure your first backpacking trip is a success.
This is where a weekend backpacking checklist comes in handy.
Keep your first trip simple. Start with an overnight backpacking trip not too far from home. Look for a distance that will get you out of the fray. Not sure where to go? Check with the rangers at your local state or national park. They are a wealth of knowledge.
Your Weekend Backpacking Checklist
Backpacking Gear: The Big Three
Start with the Big Three: pack, shelter and sleeping bag. These three items have the most impact on the weight you will carry.
These Big Three items are also some of the most expensive on this list. If you're not ready to take the plunge, consider borrowing one or more of these items your first time.
Backpacking Gear: Food and Cooking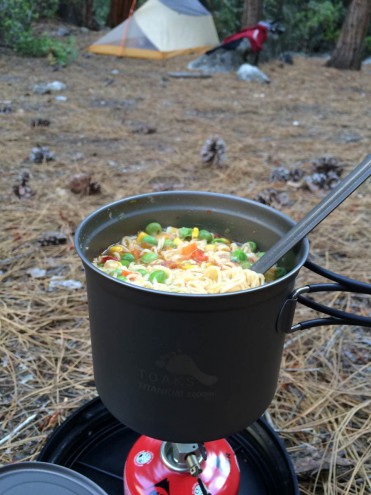 Backpacking Gear: Clothes
Check with the local ranger for the latest conditions on where you will be camping, and remember that weather can be unpredictable. Here's a good checklist for an overnight backpack trip that you can use as a starting point and adjust for the weather.
Backpacking Gear: Other Must-Haves
Don't forget to add these items to your pack.
The 10 Essentials
You probably know about the ten essentials already from your day hikes, and they are even more important when backpacking. Watch this video for a quick reminder on the 10 essentials, and make sure you have them with you on your backpacking trip.
This might seem like a lot to pack, but many of these items you probably already have. Resist the urge to add to this list, other than adjusting for the weather. The more you carry, the harder it will be on your body and the less enjoyable it will be overall.
Finally, before you go on that first backpacking trip, take a test-run with your gear. Load your pack like you're going for the weekend, but just do a day hike. Go 5-6 miles in, set up your tent and cook your lunch, then clean up, break down and hike back.This gives you a safe way to trail-test your gear and gives you a chance to make sure you know how to use it before you're deep in the backcountry.
See you at camp!