While camping is the perfect opportunity to get away from it all, we do need to to bring a decent amount of gear with us so we can stay safe and comfortable. If you often find yourself digging through various pack pockets to find that elusive lip balm, this tip is for you.
Getting organized at camp can be as simple as stringing up some paracord and making good use out of stuff sacks. If you want some DIY organizers at camp, here's what you need to do.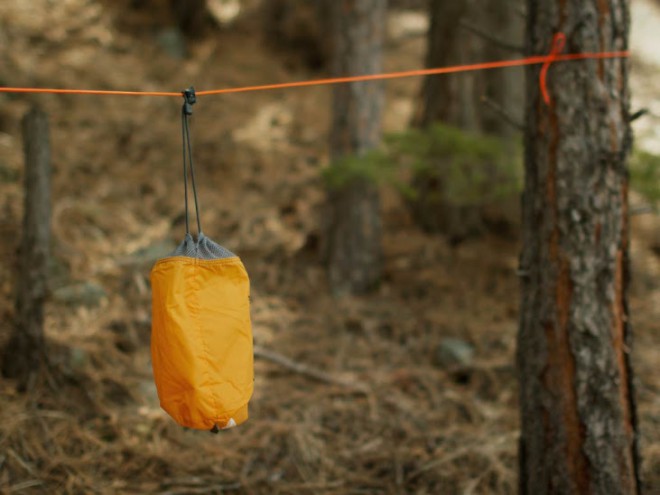 1. Set up Line
Set up something similar to a clothesline using paracord and a pair of trees. You could also set this system up inside of your tent. To secure the paracord,
tie it using the same method shown here to set up a guy line
. Just pretend the tree or loop in your tent is the stake.
2. Connect Stuff Sacks
Any bag with an adjustable draw string will work as your organization compartments. Stuff sacks are easiest to use because often they come with sleeping pads, tents and other gear you already have with you at camp. Move the slider of your stuff sack so you have a small tail on the end. Wrap that looped tail over your line and pull the slider through. Tighten the slider to keep the stuff sack in place.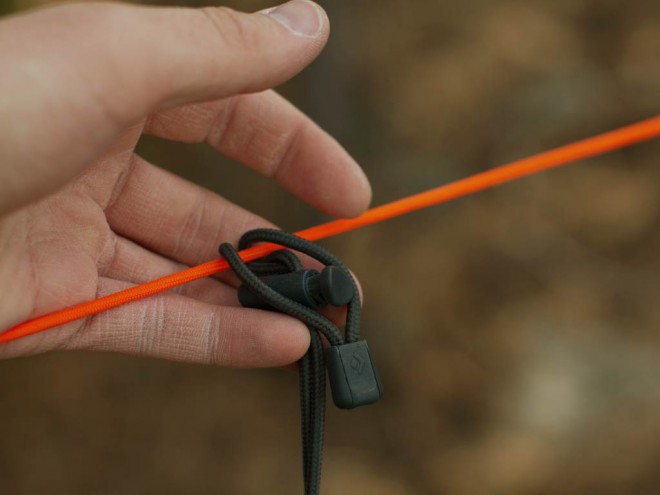 3. Fill with Gear
Now that your line and stuff sacks are set up, start filling those bags with small items. Headlamps, sunglasses and your first aid kit are a few things you might consider stashing in your DIY organization system.
That's it! Now you are free to organize to your heart's content. Hopefully this tip will prevent any important items from going missing during your next camping adventure.
See this tip in action! Hit play on the video below.