Sierra Trading Post turns 30 this year, and since I've been hiking, backpacking and camping for well over thirty years, I thought it would be fitting to look back at how outdoor exploring has changed over the past three decades.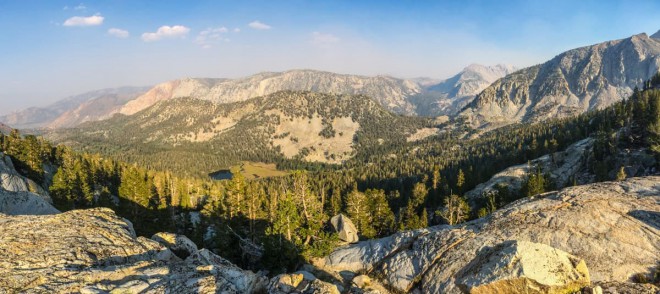 That night we froze our eggs
My first winter camping experience as a young teenager in Indiana was permanently frozen into my memory bank -- literally and figuratively. There was no snow, but after sunset, the temperature dropped into single digits. Our heavy cotton sleeping bags were no match for the cold, and we huddled together to stay warm, shivering through the night.
When the sun thankfully rose in the morning, we rushed to start a campfire. My fingers were so numb from the cold that I had to watch to make sure I was holding the matchstick. I couldn't feel it between my fingers. As the fire brought our limbs back to life, we turned to make breakfast, only to find that the eggs we had brought were frozen solid.
Thankfully nobody suffered frostbite or hypothermia on that trip. And we all learned how important having the right gear can be.
Camping, hiking and backpacking has changed a lot over the years.
When I first backpacked the John Muir Trail over 30 years ago, there were no websites to turn to for advice. We had no GPS navigation. The clothes we wore and the gear we carried was crude by today's standards.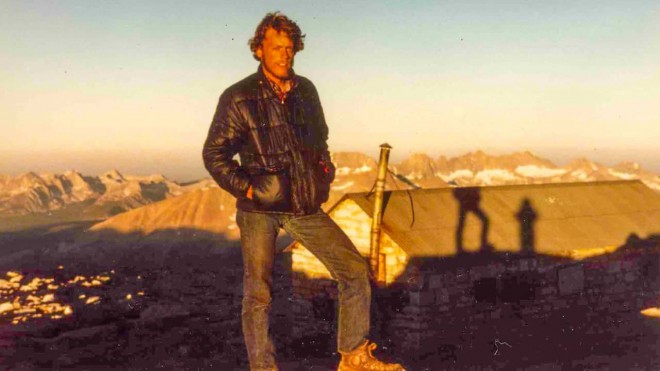 Our primary resource to the trail was a paperback guidebook that had few maps, and even fewer pictures. Our itinerary was written on a typewriter and copies mimeographed.
We navigated by USGS maps and used a compass to orient our position and heading.
My backpack was sewn by my mom and mounted on an external frame. My clothes consisted mainly of what I already owned -- a pair of cotton corduroy walk shorts and a cotton t-shirt, or if it was chilly, my blue jeans and a wool shirt. My boots were heavy and stiff -- they felt like 5 lbs apiece.
There were only two pieces of gear that look familiar today: my puffy jacket (again, my mom sewed it from a kit) and the down-filled sleeping bag borrowed from my dad.
And backpacking food? We
prepared all our own meals
, dehydrating fruit, meat and vegetables for months in advance.
Thirty Years Later, Outdoor Exploring has Changed
Thirty years later, I returned to backpack the
John Muir Trail
again. Thirty years later, the trail is the same, but the gear and preparation involved was very different.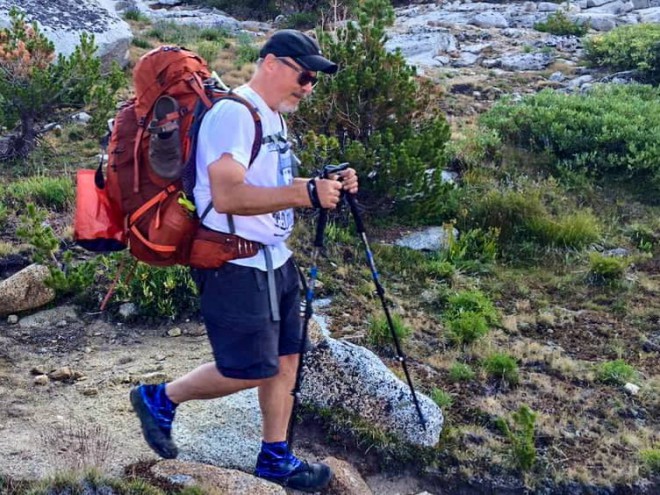 Today, we can use GPS apps to help pinpoint where we are on the map -- and where we need to be.
Gear and know-how has evolved, making it easier to enjoy the experience of outdoor exploring. Lightweight materials and innovative designs have reduced the weight of the big three -- shelter, sleep system and backpack -- to the point where base weight (the weight of what you carry, less water, food and fuel) can quite easily be under 15 pounds.
Smartphones act as digital Swiss-army knives, performing as camera, navigation and communication tools.
Clothes have gone high-performance
: lightweight, sweat wicking and fast drying.
Best of all, we have great
online resources
for learning about the trail and connecting with others who have already hiked it. I can research the latest gear and
find great deals online
.
As it says at the top of this site, "we are all explorers." With today's gear, clothes and technology it's never been easier to get out and explore.
Where will your next adventure
be?

*All photos courtesy Jeff Hester