Some of the best camping memories are made after the sun goes down. The stories get better, the s'mores taste sweeter and the stars shine brighter after dark. But unfortunately, our vision gets much worse. Stay safe and keep the fun going with camping lights. We list a few options to help you find your way in the dark.
What is a Lumen?
If you're shopping for the best camping lights, you should familiarize yourself with lumens. Basically, a lumen is a unit used to measure the amount of light given out by a source. The more lumens, the farther your light will travel. Watts, on the other hand, measure energy use rather than light output.
Keep in mind that more lumens often means your light will have a shorter battery life. So how many lumens do you need? For camping, 35-60 lumens should suffice. For a flashlight used at home, 10-30 lumens is common. Some flashlights and headlamps offer over 500 lumens, which usually isn't necessary. If you do opt for something with a high-lumen output, be sure it has a low-light option to save your battery.
Flashlights
Flashlights are the common go-to when it comes to lighting up a dark situation. These hand-held lighting devices are perfect for lighting the way on the move or creating the perfect spooky effects during a ghost story. Look for a
flashlight
with a clip on the side so you can easily attach it to a pocket or belt loop for safekeeping.
Headlamps
Popular among campers and backpackers,
headlamps
offer hands-free lighting so you can collect tinder, set up a tent and clean up your campsite without the sun. Look for a headlamp with different brightness and color settings. Some headlamps offer less-intense blue or red settings, which allow you to see close-range items without blinding your campmates every time you look in their general direction.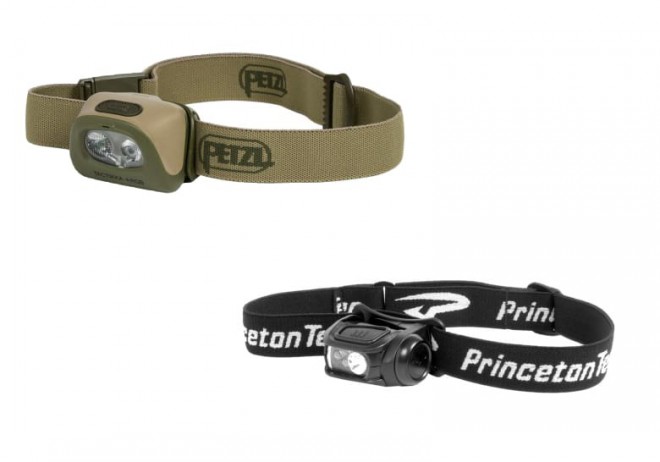 Lanterns
Lanterns
work well for lighting a table or providing soft, hands-free lighting in your tent. While a classic-looking headlamp provides great lighting for a meal or card game, look for something smaller and more minimalist if you mainly want to use it in the tent. Often these small-but-mighty lanterns include a clip so you can connect it to a gear loft or hook in your tent.