Do you consider yourself a camper? Do you sleep outside, get dirty and enjoy sitting around a campfire? Then you might be able to relate to these things that only campers understand.
Sitting around a campfire is a delicate art...warm toes are good, melted shoes are not.

Reaching maturity is the day you eat a burnt marshmallow without a tear in your eye.

"Campfire Cologne" IS attractive after a few nights.

Successfully getting the tent back in its own stuff sack is something to celebrate.

Beer tastes better at camp. Even warmish beer.

You can measure how great your summer has been by the success of your Chaco tan.

No matter how terrible instant coffee is at home, it's pretty good at the campsite.

Swinging the person in the hammock is only funny when you're not in it.

Few things make you react as quickly as a burning ember landing on your down jacket.

Camp cooking is more fun and more delicious than mom's cooking.

A light rain on the tent works wonders to lull you to sleep. But a wind storm does not.

True campers are always half-packed ... and generally fully packed up, ready to go!

Sometimes the smoke is just going to follow you no matter where you sit. Just sit back and enjoy the lack of mosquitoes.

There is no calling your seat back when you're in the only camp chair that reclines.

There are 10 (or more) ways to open a beer bottle with a standard swiss army knife.

"Oh, I'll just sleep under the stars" is a death sentence in mosquito territory.

Clean hands aren't really necessary when it comes to s'mores (or s'moreos)!

There is no better alarm clock than the hot sun beating down on your tent.

Few animals on this planet are as brave as a hungry raccoon.

Kids can play with sticks and rocks for hours. HOURS!

Bad hair day? Are you kidding? There's nothing bad about a day outside.

Sunscreen is not optional.

Stars make the perfect night light.

There's no WIFI but you'll surely make a better connection.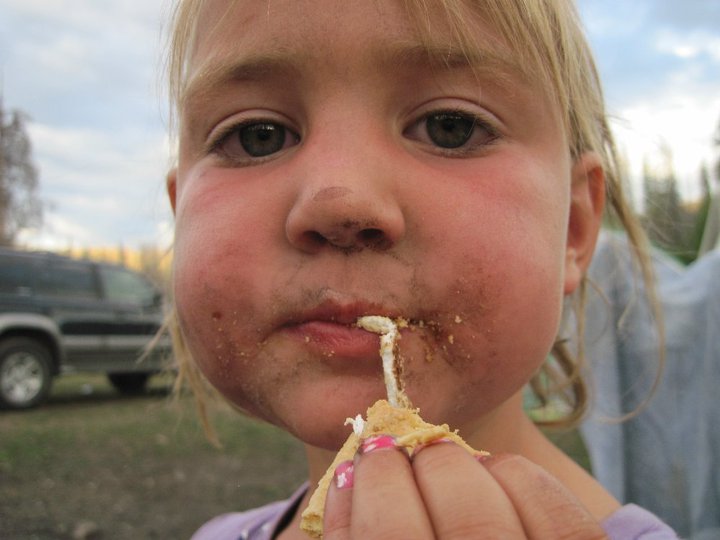 What did we miss? What would you add to this list of things only campers understand? Tell us in the comments below.