Any successful backpacking trip starts with a good bit of planning. Though not nearly as much fun as being out on the trail, the work you put into getting ready for a trip can make the odds of it being enjoyable and safe for everyone involved significantly higher. To start planning your best backpacking adventure, take a look at some of these tips.
Make a Backpacking Trail Bucket List
When I first read about
California's Lost Coast
, I couldn't imagine making a trip there. The logistics, the travel, the permits, the shuttles, and finding folks willing to make that kind of commitment with me made hitting that trail seem impossible. Then one spring, I found myself hiking along the beach, trying to outrun the tide with a group of new and old friends.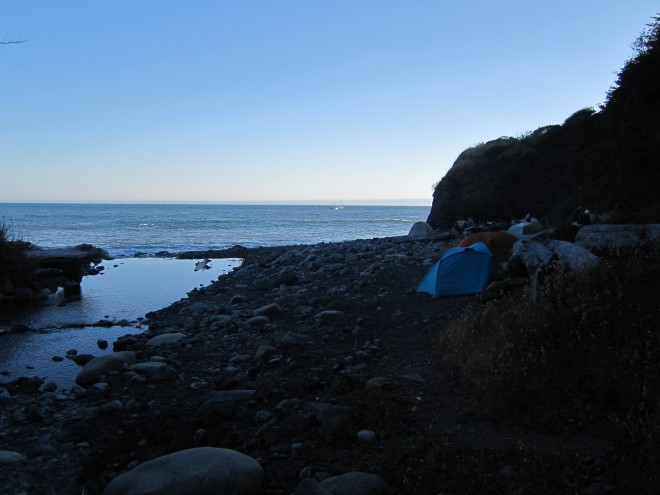 As unrealistic as the
John Muir Trail
, a trek through Torres del Paine National Park in Chile, or even the Lost Coast might seem if you're from the East Coast like I am, making a list of trails you'd love to do in your lifetime can be the first step to making some of those dreams come true. Once you get started, you might find some of the trails you couldn't imagine being able to take on are real possibilities.
Get Yourself a Good Set of Maps
Whether the trail you choose is on your bucket list or not, any good trip planning process starts with a complete understanding of what you're getting into. Buy a set of detailed topographic trail maps before you head out, and be sure to check local regulations related to things like fires, permits, bear canister requirements, and more before you go.
Study the maps and make sure you know your route. Understand where bailout points along the trail are in case something goes wrong. Spot landmarks like fire towers, obvious natural features, and trail junctions to keep you on track. Examine contour lines to make sure you're prepared for any elevation change you'll experience. Look for water sources to make sure you'll never be without. And you never know, taking a look at maps may
inspire a world of possibilities and crazy ideas
!
Read Guide Books and Scour the Internet for Trip Reports
Before
heading out to Colorado
last summer, I spent an embarrassingly significant number of hours looking at trip reports and photos. Between
14ers.com
,
Backpacker.com
, and bloggers sharing
tips and tricks
, the sheer number of options I had to research trails was overwhelming, not to mention the number of trails Colorado has to choose from.
In this day and age, we have more information at our fingertips than most of us know what to do with. It's overwhelming, but it's also an incredibly opportunity to learn from others. Take some time to read about the trail you've chosen, scour the internet, and learn as much as you can before you go.
Make a Gear List and Get Organized
I'm proud of and embarrassed by the number of Google spreadsheets I've created as part of my backpacking trip preparation efforts. I have a tab for required gear, a tab for group gear, and a tab for trail nuances I want to keep track of. As ridiculous as that level of detail tracking might sound, failing to prepare is a surefire way to not have your best backpacking adventure.
What you take on your backpacking trip will depending on where you're headed and what conditions you'll encounter. Consider the best time of year to visit your chosen trail, and plan accordingly. If you're headed out in the spring at higher elevations, you might encounter snow and mud. If you're going
winter camping
, that requires an entirely different approach with respect to gear. Going in the summer? You might not need to take as many layers, but extra water bottles and electrolyte drink mixes might help. And pro tip: pack before you leave. There's nothing worse than getting to the trailhead and realizing everything you brought doesn't fit in your pack.
Get a Meal Plan Set in Advance
No meal tastes quite as wonderful as a meal you prepare in the middle of the woods after a long day of hiking. But preparing that meal can be a challenge if you don't plan ahead. Know how much food you need to bring for yourself, what food you're sharing among the group, and what food preparation items you'll need to get it all cooked, including water, stoves, fuel, and utensils.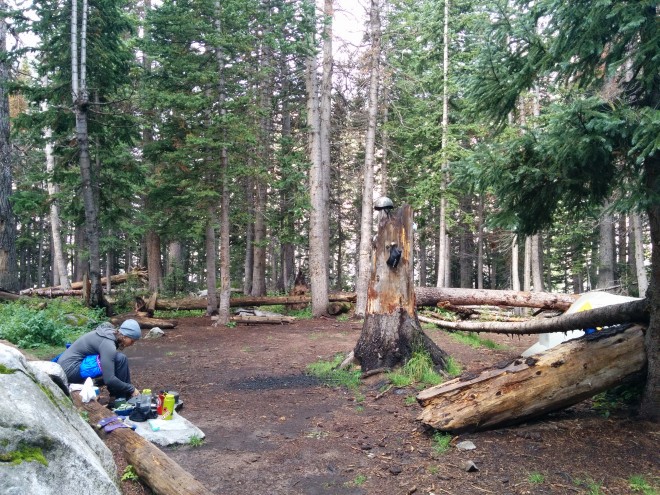 Take those spreadsheets you started after reading the gear list tip above and add a tab for meal planning. Count the number of breakfasts, lunches, and dinners you'll have on your trip. Add snacks and throw in a few treats or other comfort items. Decide if everyone is on their own or if you're sharing meals among the group. Shop ahead of time, and if you're buying in bulk, separate out portions in advance to make preparation easy. Then, if you're required to carry a
bear canister
, make sure all of your food fits inside it.
A sample meal plan for a three day, two night trip where you're driving in the morning but on the trail early and hiking 5-10 miles each day might look like this: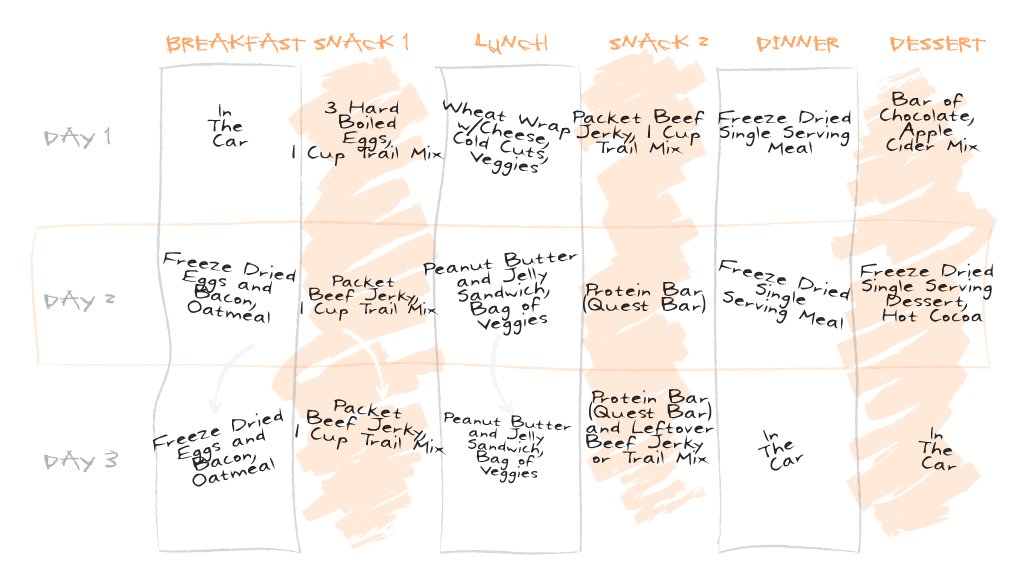 I'm sure there are at least a billion other tips out there to help you make the most of your next backpacking trip, and we'd love to hear them. Sound off in the comments!