Sometimes it's necessary to set up your tent on a rocky campsite. It can be nearly impossible to get
a stake
into the ground and you risk bending your stakes. Did you know you can use two rocks to secure your tent almost anywhere? Follow this quick tip and you'll be able to easily secure
your tent
on rocky campsites.
1. Tie a loop at the end of a guy line so you can loop the guy line around a smaller rock.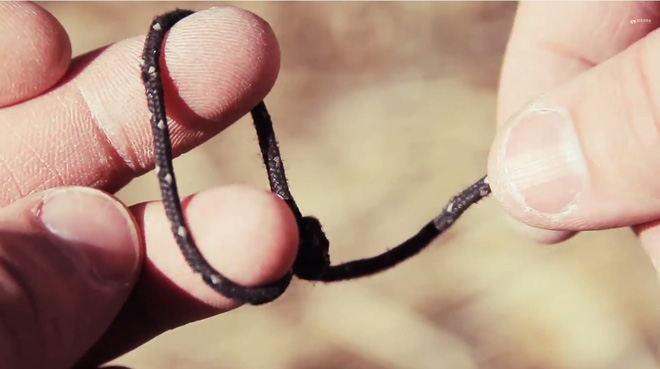 2. Secure the line around the smaller rock as seen below.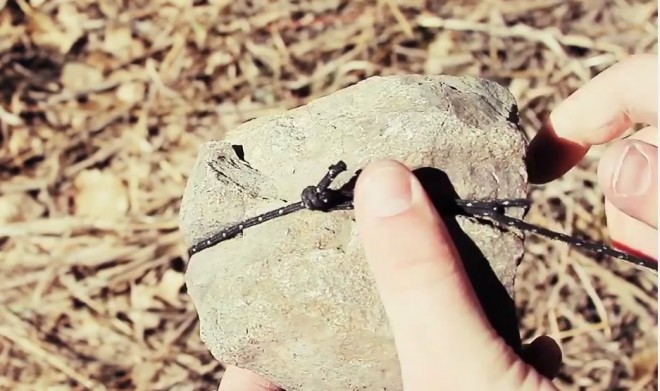 3. Place a larger rock on the line to hold the smaller rock in place.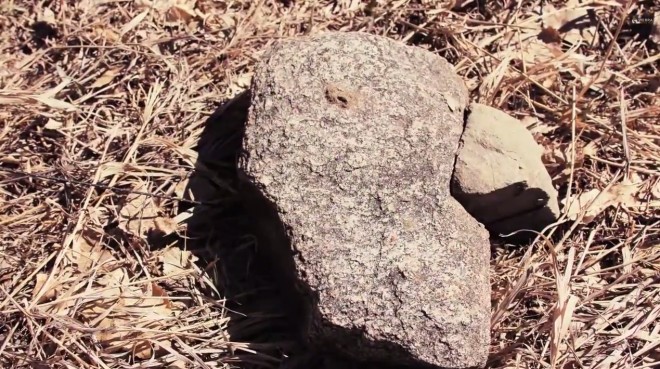 It should look like this: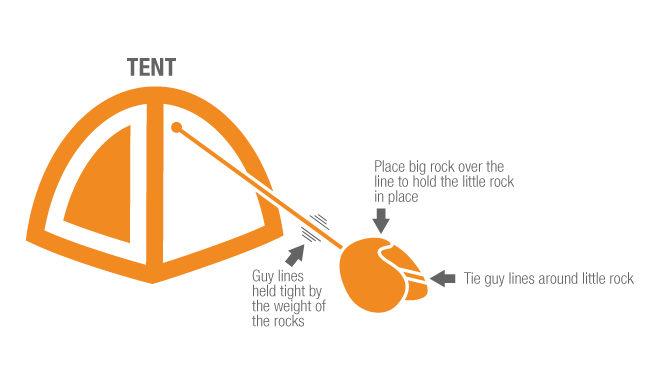 The guy line is tied around the smaller rock then a larger rock is placed between the tent and the smaller rock. The weight of the larger rock will hold the smaller rock in place and the tent lines will be held tight.
Bonus tip:
If your tent doesn't have guy lines at each corner simply tie some cord to the tent's stake loops. This will allow you to use the big rock/little rock method at each point on your tent.
Want to see how to stake your tent using the big rock, little rock method? Check out this video on our
YouTube Channel
.
What do you think of this tip? Tell us your thoughts in the comments below.