Many backpackers choose to eat freeze-dried meals in the backcountry. These meals only require you to boil water, wait a few minutes then you're enjoying an easy and delicious meal. The only way you can mess up one of these meals is to add too much or too little water, believe me, I've done both and it isn't good. Try this really cool TrailTime Tip and you'll have a lightweight and compressable measuring cup to help you make the perfect backcountry meal.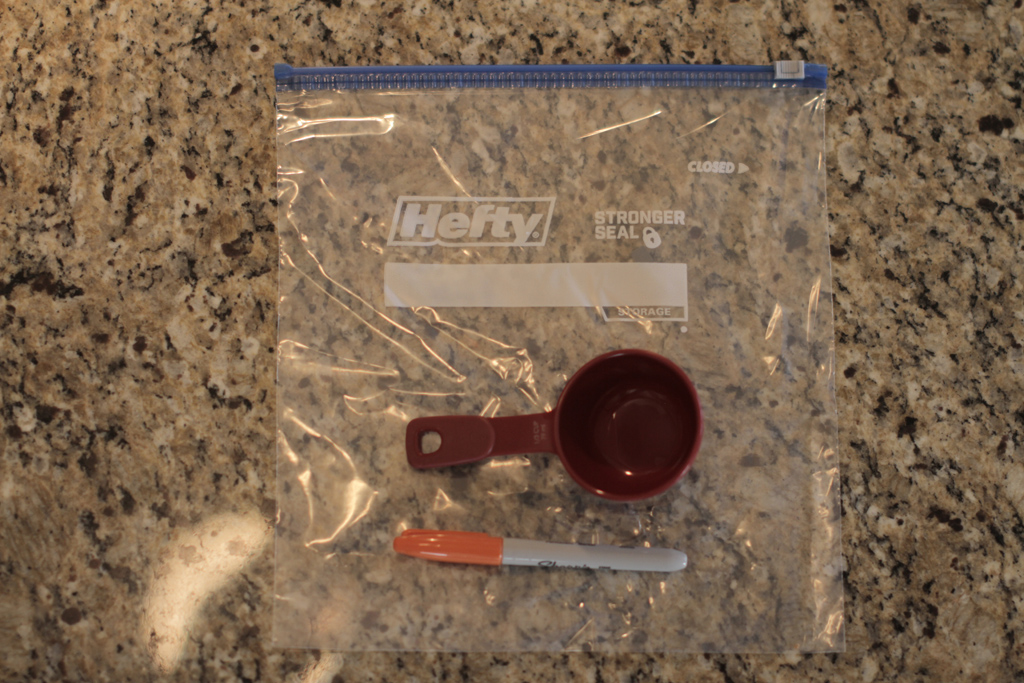 What You'll Need


A Plastic Bag


A Marker


A Measuring Cup


How to Make a Backpacking Measuring Cup
At home, fill a measuing cup with water. Pour the water into a plastic bag. Hold the corner of the bag so that the water goes to the bottom corner of the plastic bag. Take your maker and draw a line to mark the level. If all of your freeze-dried meals take two cups of water then simply mark the two cups point on the bag. If you be measuring out different amounts, you can make as many different lines as you'll need all on the same bag. It's easy. Give it a try.
See the video version of this tip:
Backcountry Measuring Cup
Why Bother?
Trying to guess the correct amount of water in a freeze-dried meals can go horribly wrong. You don't want your meal to end up being soup or to find dry crunchy chuncks in your meal. After all, a nice warm dinner is such a great thing to look forward to after a long day of hiking. The plastic bag measuring cup weighs almost nothing, takes up no extra room in your pack and it's amazingly accurate. Plus, it only takes a minute to make this at home.
What do you think? Is this a helpful tool for your next backpacking trip? Let us know what you think in the comments below.