Hiking and backpacking often requires you to collect water from a stream. Doing so, may put you at risk of water contamination even when you use
a filter
or ultraviolet light. This TrailTime Tip gives you an easy way to collect water from the stream without the risk of drinking contaminated water.
The Problem
When you dip your water bottle into the river to collect some drinking water, you don't just get water inside the bottle. Water also collects on the threads of the water bottle. If you use a
StreiPEN
to purify the water inside the bottle then put your mouth on the bottle to drink, you run the risk of drinking the contaminated water hiding on the threads. A tiny bit of water can make you very sick.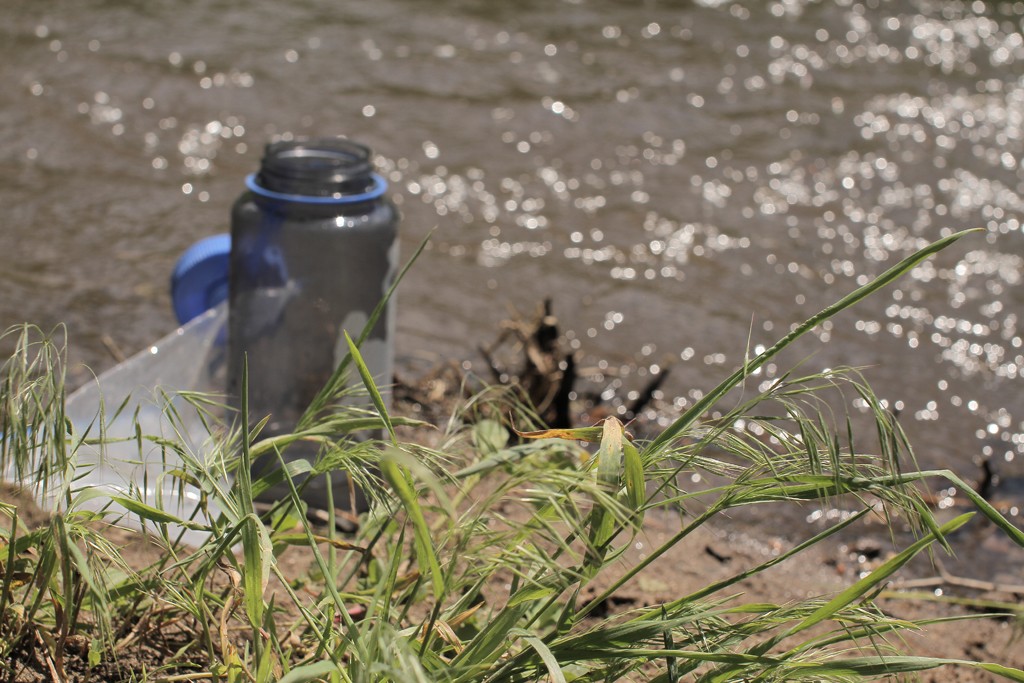 The Solution
Don't dip your bottle into the river or lake. Instead, make a small spout out of a plastic bag and you can fill your drinking bottles with fresh water without getting any on the outside of the bottle. Now you can purify the water without worrying about any contaminated water on the outside of the bottle.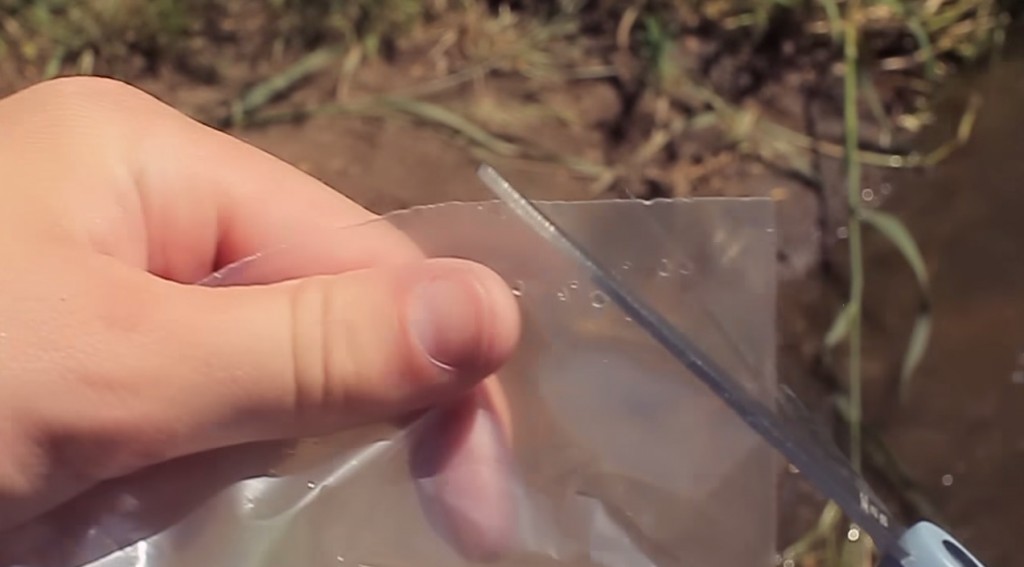 Plastic Bag Spout
It's so easy, simply cut one corner off of a plastic bag. Now you can scoop water out of the river and easily pour it into the bottle. The water will fill the bottle without getting on the outside. Use a
SteriPEN
or chemical treatment to purify the water and you can comfortably drink the water with no worries of infection.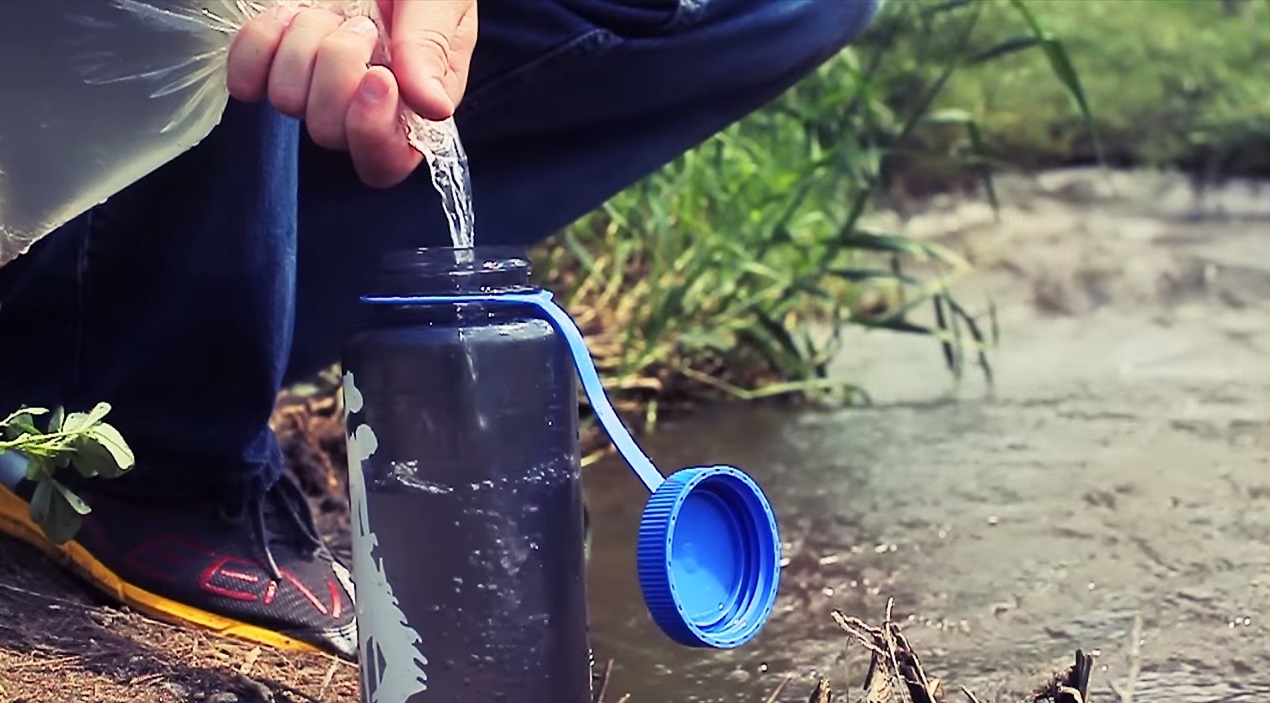 Why Bother?
You really could get sick from contaminated water on the outside of the bottle. A plastic baggie is a really lightweight solution to this problem. If you carried a small towel or rag to wipe off the bottles it would take up more space and it would be hard to keep clean. The plastic bag spout is a good solution.
Bonus Tip
The plastic bag spout is also an easy way to fill your bottles in shallow streams. In those dire times where the water source is just a slow trickle, you can easily fill a bottle using this method. Keep this tip in mind for hiking through dry areas.
Check Out These Other TrailTime Tips
Check back next week for another hiking, camping or backpacking tip. Every Tuesday we'll offer a new
#TrailTime Tip
.
SHOP NOW:
Rapid Pure Filter
SteriPen